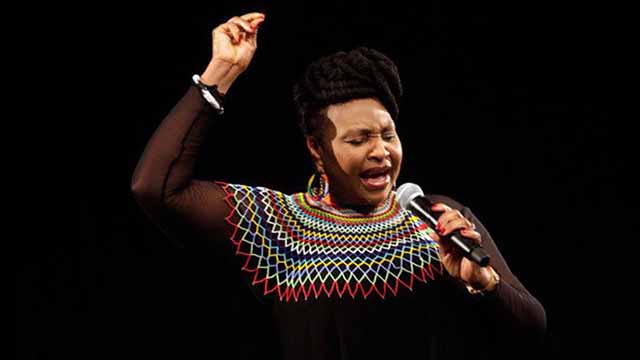 Rhodes > Latest News
Rhodes confers Honorary Doctorate to Yvonne Chaka Chaka
Date Released:
Thu, 29 March 2018 10:26 +0200
One of this year's celebrated Rhodes Honorary Doctorate recipients is singer, entrepreneur, and humanitarian, Ms Yvonne Chaka Chaka, who will be bestowed with a Doctor of Laws (LLD).
Former President Nelson Mandela chose Chaka Chaka as the first ambassador for his Children's Fund and ambassador for Mandela's 46664 campaign to raise global awareness of HIV/Aids. She also serves as a UNICEF's Goodwill Ambassador for the Roll Back Malaria Partnership.
Chaka Chaka tirelessly campaigns for medications and bed nets that will help to end malaria — a preventable and curable disease that kills 3,000 people in Africa every day. In 2001, she was named one of the Top 100 Heroes of South Africa by The Star Newspaper.
Prior to her involvement in humanitarian work, Ms Chaka Chaka had a musical career spanning over three decades. Dubbed the 'Princess of Africa', she is one of the first South African artists to break through to the international stage. She helped to turn bubblegum disco into South Africa's dominant dance music of the 1980s and early '90s. She followed her 1984 hit debut single, I'm In Love with a DJ, with 15 studio albums that went gold and platinum.
The Soweto-born artist currently runs Chaka Chaka Productions. She also runs a successful non-profit foundation, called the Princess of Africa, established in 2006 to complement the work she has done as UNICEF and Rollback Malaria Goodwill ambassadors in Africa.
Considered a role model throughout the African continent, she has demonstrated compassion for others throughout her career. Chaka Chaka has taught literacy, promoted the rights of women, and never stopped to work to protect children everywhere. She embraces the belief that every citizen should play a part in building community.
Source:Communications