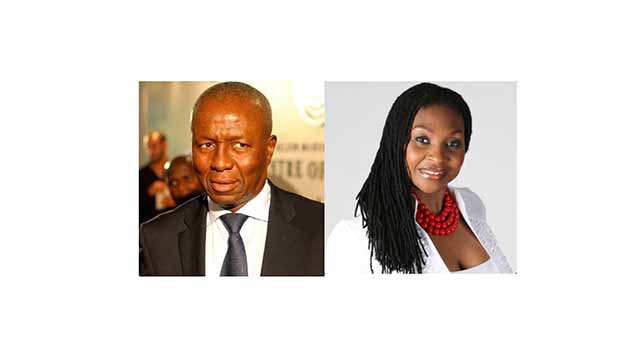 Rhodes > Latest News
Rhodes honours Chaka Chaka, Judge Moseneke
Date Released:
Thu, 10 May 2018 12:13 +0200
Rhodes University will host an event in Johannesburg on Friday, 11 May 2018 to honour two of their Honorary Doctorates, Yvonne Chaka Chaka and Judge Dikgang Moseneke.
The event, scheduled to take place at Melrose Arch, will be addressed by Chaka Chaka and Moseneke, who both received Doctors of Law honorary degrees in absentia.
Earlier this year, Rhodes University conferred six Honorary Doctorates to six recipients including Dr Sindiwe Magona, Prof Peter Mtuze, Dr Andrew Mlangeni and Professor Vishnu Padayachee.
"For a University to confer an Honorary Doctorate in absentia is an unusual occurrence. It is only fitting that we acknowledge and celebrate these individuals in a manner that is befitting of recipients of the highest accolades conferred by the University, hence this extraordinary ceremony," said Dr Sizwe Mabizela, Vice Chancellor for Rhodes University.
Chaka Chaka was chosen by Former President Nelson Mandela as the first ambassador for his Children's Fund and ambassador for the 46664 campaign to raise global awareness about HIV/Aids. She also serves as a UNICEF's Goodwill Ambassador for the Roll Back Malaria Partnership and was named one of the Top 100 Heroes of South Africa by The Star Newspaper.
Prior to her involvement in humanitarian work, Chaka Chaka had a musical career spanning three decades. Dubbed the Princess of Africa, she is one of the first South African artists to break through to the international stage. She will receive a Doctor of Laws degree.
A former Deputy Chief Justice, Moseneke has made an exceptional contribution in the development of the jurisprudence of South Africa. In particular, the ground-breaking and progressive judgements he has penned relating to affirmative action, property law in respect of land rights and expropriation, and the constitutionality of Parliamentary Rules.
"It is a privilege for us as the Rhodes University community to honour such outstanding citizens for their many and significant contributions. We warmly congratulate them for their notable achievements. Not only have they made it their life's work to enrich the lives of others, they are also excellent role models to us all," said Mabizela.
Source: http://www.grocotts.co.za/2018/05/10/rhodes-honours-chaka-chaka-judge-moseneke/
Source:Grocott's Mail