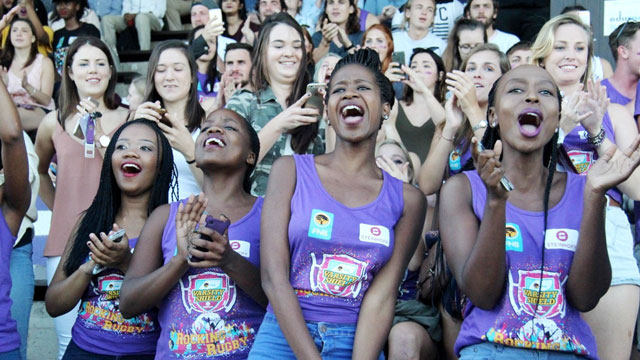 Rhodes > Latest News
Rhodes Rugby all set for the 2018 Varsity Shield
Date Released:
Fri, 16 February 2018 16:47 +0200
Rhodes University will take part in the second season of the FNB varsity shield competition with new coach Qondani 'Carlos' Katywa taking over the helms from Mr Qondakele Sompondo on Monday, 19 February 2018.
This year is a promotion and relegation year for the Varsity Cup and Varsity Shield competition. The lowest placed Varsity Cup teams will face relegation while Varsity Shield teams have the opportunity to try their hand in the higher echelons of the competitions.
Rhodes team captain Joshua Parsons is very optimistic about the challenge ahead, "we can't aim low. We want to be in the top half of the tournament and qualify for the playoffs. Once the momentum kicks in and we win a few games, anything can happen. It's going to take a lot but all the boys are willing to work hard and give it their all," he said.
FNB Rhodes opens their Varsity Shield account with a home game against FNB TUT this Monday at the Great Field. Last year, the two teams produced a thriller performance and FNB TUT left it late to win the game.
Important information to take note for the home game:
Gates will open at 17h00 and kick off will be at 18h30
Students may be asked to produce proof of ID
Entrance gates at Great Hall and Barratt Theatre
All spectators to note that security at the gate will search persons and bags
No liquid (of any kind) will be permitted into the venue
Entrance won't be permitted to individuals under the influence of any substance
For the duration of this event no smoking will be allowed on the field or in the stands
No bottles or ceramics of any kind, specifically including hubbly-bubblies will be allowed on the field.
No vehicle "boot parties" will be allowed around the field
Source:Communications