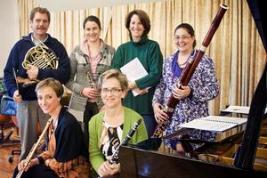 Here's to homegrown talent
"Ways to keep warm" could have been the subtitle of the Grahamstown Sextet's concert on a cold, wet night this week.v
Festival classical clash, a crescendo of note
BOXERS use gloves, while classical musicians use pianos and brass and string instruments to blow your mind. Some go as far as to say boxing is less painful than a classical maestro match-up.
Grahamstown talent comes together for final concert
PRISCILLA HALL The final concert of the Grahamstown Music Society's 2011 series, on Tuesday 18 October, is an entirely French programme of chamber music from Paris, played by Grahamstown's own musical heroes.