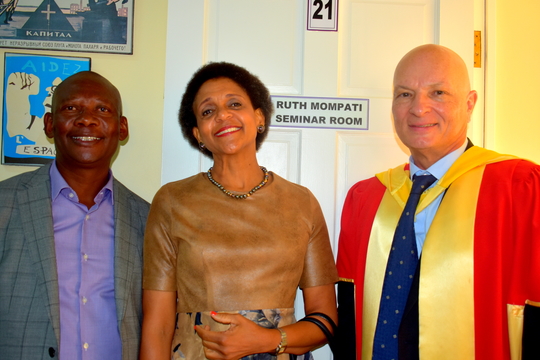 Rhodes > Political & International Studies > Latest News
The department re-named its new seminar room in honour of an outstanding individual and fighter for freedom, the late Ruth Mompati.
Date Released:
Tue, 2 May 2017 16:23 +0200
Two guests of honour who addressed the gathering included, Ms. Sindiso Poloko Ngaba, the niece and companion of Ruth Mompati and Mr. Choganyeco Elvis Tladinyane, Chairperson of the Ruth Mompati Foundation. They are here seen with the head of Department at the entrance to the seminar room.
By Lumka Mqingwana
Source:Department