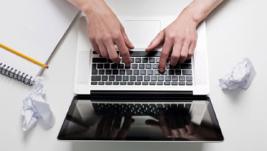 Rhodes > Postgraduate Gateway > Latest News
Article Writing Retreat
Date Released:
Mon, 9 October 2017 13:52 +0200
Postgraduate scholars who are working on an article for publication from their studies are invited to attend a fully funded writing retreat. The retreat will take you through the processes of selecting a journal, crafting your argument, drafting your text and article submission. It will also include opportunities to actually sit and write! To apply you need to follow this link: https://goo.gl/forms/FuIWzzIfUPAWkAgf1
Your application needs to indicate the support of your supervisor and includes a 350-500 word draft abstract outlining your planned article. Deadline for applications is 13 October.
Venue of retreat: Assegaai Trails
Source:CPGS