IsiXhosa sesomfundi, hayi amaXhosa odwa
Prof Mmusi promotes use of Indigenous Languages
Date Released : 23/10/2014
A three-day, International Conference of African Languages and Literature held on July 30 - August 1, 2014 at the University of Botswana under the theme Language, Literature and Culture in the 21st Century urged the media to employ indigenous languages as medium of communication.
The incredible story of two American slaves who escaped and found freedom in South Africa
Date Released : 20/10/2014
A CHANCE meeting in a Gra­hamstown supermarket be­tween a social worker and a Rhodes University professor has in­spired research into the origins of a Stutterheim family thought to be the descendants of two freed American slaves.
People of the City: Russell Kaschula
Language a pivotal tool to effect transformation at university
Date Released : 03/10/2014
Language is one of the pivotal tools to effect transformation at a university like Rhodes
Umsitho weelwimi ezininzi
Date Released : 22/09/2014
Kwinqaku lethu elidlulileyo besathule iinkcukucha ezithile malunga nokhuphiswano leelwimi ezininzi oluqhuba unyaka nonyaka apha eRhodes Univesithi.
Cultivating a reading culture is key to the country's future
Date Released : 29/09/2014
Tomorrow is International Translation Day, and so it is an appropriate day on which to ask: Why is literacy important?
Reading Association of South Africa Conference
Date Released : 02/09/2014
Russell Kaschula, the author of Displaced, will be a keynote speaker at The Reading Association of South Africa's ninth annual conference this month.
Multilingualism reaching new heights at Rhodes
Date Released : 20/08/2014
Rhodes University will hold its annual Multilingual Colloquium early in the fourth term. This year, the Rhodes University Language Committee, under the School of Languages, is hosting their inaugural Multilingual Writing Competition as part of the colloquium.
Eastern Cape Heroes: Past and Present
Date Released : 12/08/2014
The Rhodes University Language Committee is engaged in a project to raise awareness on campus about multilingualism in Higher Education in South Africa. As part of this project the annual colloquium will take place on 22 September 2014 in Eden Grove Red at 17:30. All are welcome to attend and participate.
Language in the Spotlight
Date Released : 02/06/2014
Grahamstown is home to a number of multilingual activists, and recently hosted the isiXhosa Children's Literacy Festival, organised by Elinor Sisulu and the Puku Foundation.
Taking ownership of indigenous languages and learning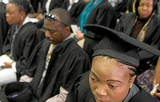 Date Released : 04/07/2014
Higher education in an African context is the focus of two Research Chairs that explore fundamental issues about the delivery of higher learning.
Rhodes to host literacy conference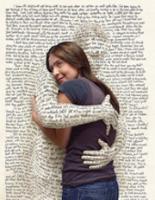 Date Released : 09/09/2014
THE ninth Reading Association of South Africa (Rasa) conference, to be held on the Rhodes University campus this weekend
Celebrating dictionaries as problem-solvers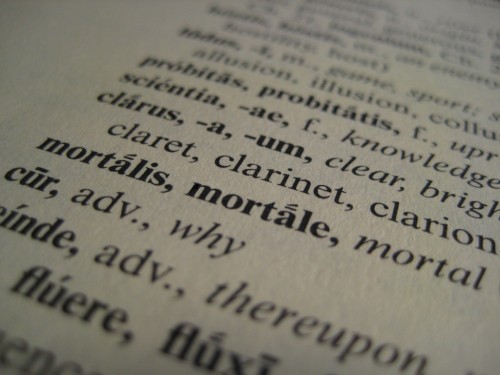 Date Released : 13/10/2014
On 16 October every year, the world celebrates the birthday of Noah Webster, born in 1758, as International Dictionary Day.
African languages have the power to transform universities
Date Released : 21/05/2015
A history lecturer teaching a class about the history of the Xhosa people in South Africa's Eastern Cape province stops speaking English for a few minutes.