A Silent Protest for Grahamstown
Date Released : 10/05/2017
Every year Rhodes University holds what has come to be known as the Silent Protest—the largest anti-rape and sexual violence protest held in South Africa.
Bhisho starts probe into sex-for-jobs
Date Released : 04/06/2015
Former ANC MPL and later education MEC Neela Hossain has been appointed to chair a team to probe the long-standing allegations of sex-for-jobs at the Bhisho legislature.
South Africa: British Paper Mangles SA Rape Statistics
Date Released : 04/06/2015
An article about rape in South Africa published online by the British Telegraph newspaper was peppered with statistics. Closer investigation reveals that most of them are not backed up by research.
Rhodes > Silent Protest > Latest News
Build up to the Silent Protest 2015

In the build-up to the Silent Protest 2015 which takes place on the 7th of August this year (sign up is open at http://ruconnected.ru.ac.za/mod/questionnaire/view.php?id=191605), the Silent Protest planning committee has organised an event focusing on the relationship between Masculinities and Violence. The event will begin with a 20 minute screening of Jackson Katz' 'Violence Against Women - It's a Men's Issue' and will be followed by a discussion facilitated by student and staff representatives: Richard Pithouse, Elron Fouten, Werner Bohmke, Siseko Kumalo, Thembani Onceya, Julie Nxadi and Kim Barker.

The event will be held next Tuesday the 26th May at 7pm in Eden Grove Blue (poster attached).

All are welcome!

Last Modified: Thu, 21 May 2015 10:54:02 SAST


Showing solidarity heals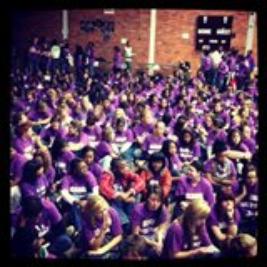 Date Released : 15/08/2014
AS THE organiser of this year's Silent Protest at Rhodes University, I read Dave Rankin's letter to the editor ("Pointless protest", DD August 7) with interest and empathy.
Silent Protest: We take care of our own
Date Released : 06/08/2014
The Sexual Violence = Silence Protest is the largest and longest running protest of its kind on the continent. After three years of doing it, Stuart Thembisile Lewis reckons the most important part is what happens the day after.
When silence screams - Wits condemns sexual violence
Date Released : 23/07/2014
Wits joins the annual Silent Protest by adding its voice to thousands of volunteers.
1 000 students protest against rape
Date Released : 04/08/2014
More than 1 000 Rhodes University students and staff braved the winter chill early yesterday morning to march across campus to protest rampant rape and sexual violence.
GALLERY: Silent Protest
Date Released : 01/08/2014
The 8th annual Silent Protest took place on 1 August on Rhodes University campus. The protest is against sexual violence of any kind.
Rape survivors speak out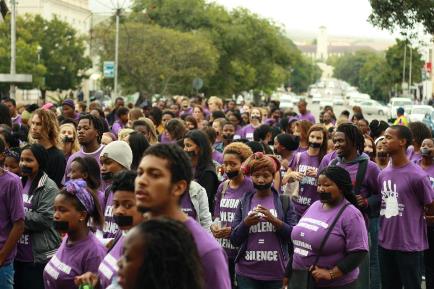 Date Released : 01/08/2014
TRIGGER WARNING In breaking the cycle of silence, Dave Luis and Andy Kawa shared their stories of rape and their stories of survival.
Rape survivor calls for moral regeneration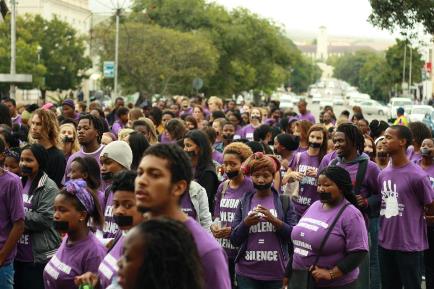 Date Released : 01/08/2014
Moral regeneration is the solution to gender-based violence, says Andy Kawa, rape survivor and entrepreneur who spoke at Rhodes University On Wednesday 30 July on the eve of the annual Silent Protest event.
EC universities unite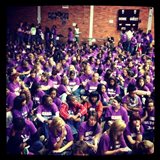 Date Released : 25/07/2014
For the first time in the eight year history of the Silent Protest, students from Walter Sisulu University and the University of Fort Hare will join forces with the Rhodes University in Silent Protest on 1 August 2014.
Protest against sexual abuse expands to include more Eastern Cape universities
Date Released : 25/07/2014
Students from Walter Sisulu and Fort Hare Universities will, for the first time in eight years, join forces with Rhodes University for a Silent Protest on the 1st of August.
Killer stalks campus
Date Released : 23/07/2014
Four women - three of them students - have been killed at or near the University of Venda, in Thohoyandou, Limpopo, since the start of the year and the police are investigating the possibility that they were the victims of a serial killer.