Africa Day
Friday 25 May 2012 Part of One Week - One World To celebrate the day, please consider: •Finding out more about Africa Day on www.africaday.info. •Dressing in African traditional dress. •Picking the African menu option in your dining hall. •Starting a conversation at your dining hall table about a current issue in an African country. •Greeting everyone you meet in a language that is spoken in Africa (Habari! Hujambo! Bonjour! Hello!). •Entering the International Office photography competition for the best traditional African dress idea. Competition closes on Africa Day at midnight. •Bringing a poem from or about Africa to read at Cafe D'Vine (formerly Reddits) in New Street, at 18h00.
Some tips from the Dean of Students for all students about to write exams:
Dear Students The examinations are almost upon us, and I'd like to remind everyone, especially first-years, of the basic rules, so that you are well-prepared. You can read the full version at http://www.scifac.ru.ac.za/examtime.htm Seating plans: each student is allocated a specific seat, and a seating plan is placed just outside the entrance of the exam venue. Punctuality: Doors are locked 10 minutes before the session - i.e. at 8:20 and at 1:50, and you must be seated in your allocated place before lock-up time. Because of last-minute crowding, allow yourself some extra time to find your seat. If you find the doors have been locked by the time you arrive, don't panic: the doors will be re-opened when the papers have been distributed. If you are very late, don't panic either: you will be admitted to the venue up to one hour after the start of the session, but you WILL NOT get additional time to compensate for your late start. Attendance forms: at each exam you must complete an attendance form which will be collected by the invigilator shortly after the exam has started.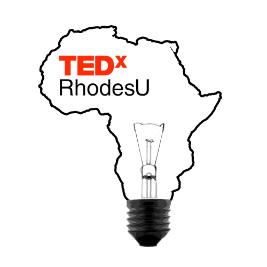 Apply to attend TEDxRhodesU!
Apply online to attend: www.tedxrhodesu.com/apply Catch TEDxRhodesU on Facebook: facebook.com/tedxrhodesu and on Twitter: @tedxrhodesu Africa is often viewed, by its inhabitants and outsiders alike, as something of a basket case. What is rarely discussed are the things that make Africa relevant, the things that make the world a better place for having Africa and it's people in it, the things that have inspired Africa and the Africa that inspires the world. This is about to change. Rhodes University is getting involved with 'ideas worth spreading' this year with its inaugural TEDx event scheduled for August. Four of the speakers for the event have already been announced and applications to attend are pouring in! TED (technology, entertainment and design) started in California nearly thirty years ago as an annual conference devoted to giving the best ideas the space they need to inspire, develop and spread.