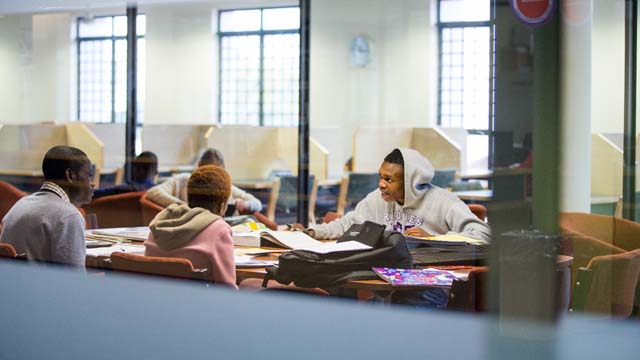 The 2018 mid-year exam period has started. If you or someone you know is struggling to cope during this time, we urge you to make use of the support services that are available to Rhodes University students.
The Rhodes Wellness Section, is comprised of the Student Counselling Centre, Health Care Centre, HIV Office and the Career Centre. The section offers academic, medical and emotional support by a highly professional multi-disciplinary team. This service aims to ensure that students handle academic stress better and are equipped to be academically successful.
The wellness team will take your concerns seriously and will maintain the strictest level of confidentiality.
The following services are available during this period:
Confidential individual counselling.
Confidential medical services.
Group therapy for students with similar interests and goals.
An after-hours emergency line for psychological emergencies: 082 803 0177 (during office hours students experiencing a psychological emergency will be assisted immediately by the psychologist on call).
An after- hours emergency line for medical emergencies: 082 801 1409 or make an appointment online on Ross.
Please make an appointment at the Counselling Centre (046) 603 7070 or email: counsellingcentre@ru.ac.za.
Students are also encouraged to take a look at the Student Support booklet https://www.ru.ac.za/media/rhodesuniversity/content/deanofstudents/documents/Student%20Support%20Guide%202018.pdf for more information on the support offered by the University.
Please help us to raise funds so that we can give all our students a chance to access online teaching and learning. Covid-19 has disrupted our students' education. Don't let the digital divide put their future at risk. Visit www.ru.ac.za/rucoronavirusgateway to donate