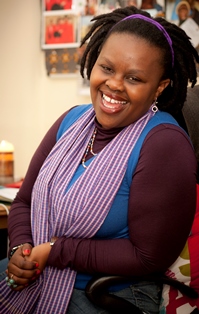 The potential for universities to play an increasing role in their communities and broader social contexts continues to receive widespread attention. As such, higher education institutions engaged in re-positioning themselves in relation to the communities in which they operate are confronted by multiple, complex and sometimes conflicting demands.
Increasing pressure on universities to contribute towards economic development in a globalised world order is suggestive of shifts in the historical conception of the university. Certainly, higher education institutions have a vital role to play in contributing to a broadened conception of economic development – one that is underpinned by an emphasis of attaining economic development that contributes to the public good.
The notion of public good as the attainment of outputs that are directly public, such as an informed citizenry, has had a significant impact in shaping the debate about the purpose and role of higher education. The 2001 national symposium themed "Higher Education and the Public Good" held in Cape Town points to the importance of this issue within the South African context. With a focus on the views from the southern region's perspectives on globalisation and higher education, the symposium provided a platform for the launch of M. Singh's (2001) Re-inserting the Public Good into Higher Education Transformation, which has since become one of the seminal texts shaping and conceptualising the relationship between universities and their surrounding communities, a notion commonly referred to as community engagement.
University response
The engagement between universities and communities is envisaged to encourage knowledge pursuits that contribute to public good, and also constitute responses to the call for a new 'social contract' in which universities become jointly responsible, along with community partners, for social change. In order to fulfill this mandate universities and surrounding communities foster and nurture partnerships. At Rhodes University, as is the case with other similar institutions, these partnerships are maintained through various community-engaged activities, one of which is service learning. Understood as an experiential learning tool, this concept has gained credibility possibly because "service learning is entrenched in a discourse that proposes the development and transformation of higher education in relation to community needs" (CHE, 2006:23).
A number of modules offered at Rhodes University employ this approach as a teaching tool, thus providing opportunities for students to merge theoretical understandings of concepts taught in the module with more practical elements. Such modules place emphasis on students' ability to grasp and demonstrate both the theoretical and practical aspects of knowledge. However, when a department partners with an organisation like Upstart it ensures that its students are provided with the opportunity to engage firsthand with the lived realities of a section of the South African population with whom the majority of Rhodes students, possibly because of their privileged status, have had limited encounters. It is through such engagements that students have opportunities through coordinated activities to explore ways in which their theoretical, and possibly practical, expertise could contribute to the public good.
Partnership
Upstart is an important community partner to a number of service learning projects based at Rhodes. With reference to the engagement between Upstarters and fourth year Journalism and Media Studies students involved in the "Audio Production for Social Change" module, I suggest how such collaborations can contribute meaningfully to the public good.
The title of the module indicates its intention and suggests its focus on "explore[ing] media production as it engages with social experiences of relevance to particular groups of people in society. The focus is, furthermore, on such experiences as it throws light on the need for progressive social change," (Module Guideline, 2013). As a collaborator, Upstart's mission to provide a variety of projects "… to develop skills which enable and empower Eastern Cape youth to positively implement change in their lives and that of their communities" is met.
The Journalism and Media Studies 4 (JMS 4) students are required to work together with Upstarters in producing a one-hour weekly youth show on the campus radio station Rhodes Music Radio (RMR). The students are tasked with training new recruits using their technical knowledge of radio production and encouraged to collaborate with Upstarters on conceptualising relevant shows which are aired in the weekly slot. The shows include a live call-in segment which is aimed at providing an authentic platform for engagement.
It is anticipated that through the facilitation of these training and conceptual planning sessions the students gain insights into the lived realities of the Upstart members and gain a sense of the communities these young people come from. The students are afforded the space to dynamically co-create with the young anchors to produce shows that portray the lived realities of youth in Grahamstown (and surrounding areas).
While the JMS 4 students share their technical knowledge of radio with Upstarters, in return, hopefully, they receive invaluable experience in witnessing and engaging with the potential impact that radio, their chosen discipline, has on South African youth.
Over time the Upstart members are encouraged to take on increasing responsibility for various aspects of the show, to the point where they have enough knowledge, technical experience and confidence to compile the weekly shows themselves. This is aimed at facilitating the awareness and development of sustainable relationships between the students and Upstarters, as well as an environment that is conducive to meeting the intended goal.
Conclusion
The module "Audio Production for Social Change" is not the only example of a mutually beneficial partnership between Upstart and Rhodes that illuminates contributions to public good. Modules with similarly mutually beneficial goals exist elsewhere across Rhodes and elsewhere in the South African higher education landscape as well as across the international arena. As universities grapple with exploring authentic, purposeful, appropriate and meaningful ways of engaging with communities, a growing number of academics are turning to experiential learning techniques and pedagogic tools such as service learning to answer the call for a new social contract as part of the national project of transformation.
References
Barnett, R. 2000a. Realising the university in an age of supercomplexity. Buckingham: Society for Research into Higher Education and Open University Press.
Braskamp, L. and Wergin, J.F. 1997. Universities and the New Social Contract. In W. G. Tierney (Ed.) The responsive University: Restructuring for high performance. Baltimore: Johns Hopkins University Press.
Calhoun, C. 2006. The university and the public good. Thesis Eleven: Sage publications.com. 84 (7): 7-43.
Council on Higher Education (CHE) 2006. Service-learning in the curriculum. A resource for higher education institutions. Pretoria: CHE.
Graham, G. 2005. The Institution of Intellectual Values: Realism and Idealism in Higher Education. United Kingdom: Imprint Academic.
Light, G., and Cox, R. 2001. Learning and teaching in higher education: The reflective professional. London: Paul Chapman.
Subotzky, G. 2001. Complementing the marketisation of higher education: New modes of knowledge production in community-higher education partnerships. In Changing Modes. New Knowledge Production and Its Implications for Higher Education in South Africa. Pretoria: Human Sciences Research Council.
Dr Amanda Hlengwa holds a PhD from Rhodes University with a focus on service learning. She currently lectures at the Centre for Higher Education, Research, Teaching and Learning (CHERTL) at Rhodes University.