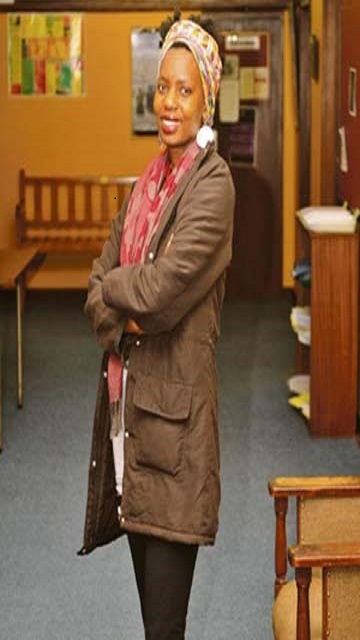 By 2020, South Africa's 23 universities will be short of about 7 000 academics, 50% being professors who are due for retirement. This could lead to a staffing crisis at the country's universities.
In response, the department of higher education and training has launched the New Generation of Academics Programme (nGAP) – to fund the training of new academics, many of them young black women.
The grant for each lecturer on the programme is just more than R2 million spread over a six-year period. This includes salary, registration and tuition fees for postgraduate studies, the costs of assigning a mentor to each trainee academic, infrastructure and equipment, and the costs to attend conferences.
By the end of year six, each academic on the programme should have achieved a doctoral or master's degree and be flying in all aspects of academic life.Rhodes University initiated its own accelerated development programme 15 years ago to fast-track new academics into its system. Of the 44 trainees who have gone through the programme, 33 now occupy permanent positions at the university. Others have moved on to academic posts at other universities. The demographics for the 44 participants are 39% black men, 50% black women and 11% white women. Here are three successful participants.
1. DR NOMALANGA MKHIZE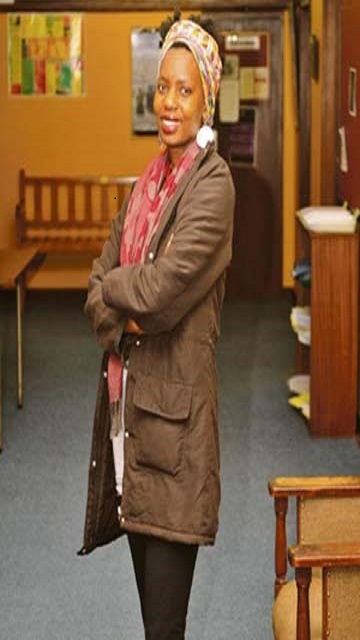 Mkhize might have been lost to academia if someone had not taken a chance on her.
After completing an undergraduate and honours degree in the history department at Rhodes, the then head of department, Professor Paul Maylam, recommended that Mkhize apply for a master's degree through the university's accelerated development programme.
"The interview for the post was a highly disconcerting experience, as the panel, which included all the deans, made it clear they felt I was too young and inexperienced to become a lecturer," she recalls.
"I was 22 and didn't feel this should be held against me, as I had achieved distinctions with my undergraduate degree and honours, all at Rhodes.
"I told the panel that what I lacked in teaching experience I would soon gain – but when I walked out of that interview, I did not think I would be accepted."
Mkhize was awarded a lectureship despite some of the initial reservations.
Since joining the programme, Mkhize has initiated an extremely popular third-year course in the history of crime – looking at the rise of prisons, the drug trade and organised crime globally.
"It was my way of encouraging students to develop a global perspective of how societies develop and how certain people become criminals. It equips them with a better understanding of contemporary society and what happens within it."
The students loved it. One of them, Craig Paterson, went on to do his master's on the history of the dagga trade in South Africa, followed by a PhD on traditional horse racing in the then Transkei.
Mkhize briefly left Rhodes to pursue a PhD through the University of Cape Town.
After graduating in 2012, she returned to Rhodes.
"It's important for me to contribute to the black intellectual tradition and to comprehensive transformation at all levels of university life," she says.
2. DR AMANDA HLENGWA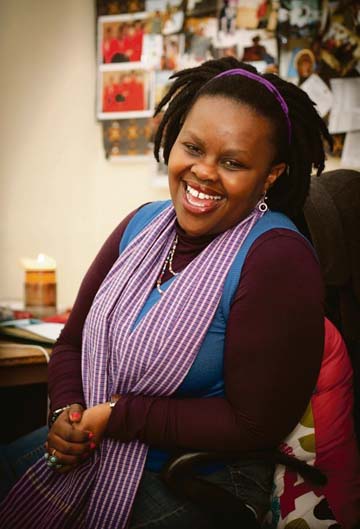 Hlengwa's journey into academia started at home in Ulundi, KwaZulu-Natal, where she grew up in a family of educators.
"My mother, Thandi Hlengwa, and late grandmother Nontsikelelo Merriett Hlengwa were both school educators and extremely important inspirations in my life," she says.
After graduating with a BTech from the Durban University of Technology, she was encouraged by her colleagues to apply for the master's scholarship offered by AusAID, which was aimed at helping young academics to achieve their next qualification. The scholarship sent her to Australia to study.
"On arrival, I realised I did not know a single person. If I had thought it through properly, I probably would never have gone."
However, she soon adapted to life down under and befriended other international students, especially those from Botswana. She obtained her master's there.
Upon her return from Australia, Hlengwa went back to the Durban University of Technology, initially to her department, followed by a post at the Centre for Higher Education Development. It was at the centre where she was advised to look into opportunities offered at Rhodes.
She made contact with Rhodes and was subsequently invited to apply for the accelerated development programme. The rest is history.
"As a lecturer on the Next Generation Academic Programme you are expected to perform at an extremely high level. You have been given this opportunity and the spotlight is on you to succeed."
At Rhodes, she made substantial progress on her doctoral research on service learning in higher education, and graduated with a PhD in 2013.
Hlengwa has a deep understanding of what the programme means.
"An important focus of the accelerated development programme is to identify postgraduate students who haven't yet considered an academic career but who could potentially make outstanding lecturers and researchers," she said.
3. THINA MAQUBELA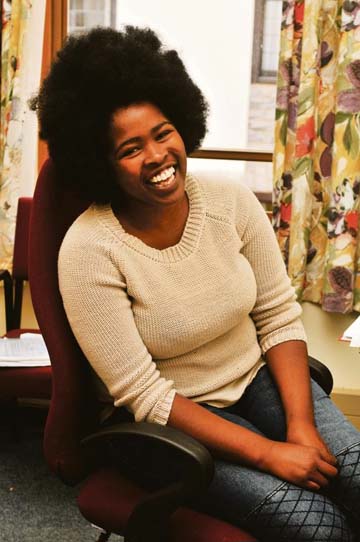 "I believe in constantly taking knowledge and skills to the next level," says Maqubela, who graduated with an MSc in statistics from West Virginia University in the US in 2013.
Now at Rhodes, where she is pursuing a PhD through the accelerated development programme, Maqubela shares her knowledge and skills within the university environment and beyond.
She teaches a course in the theory of finance and is committed to helping learners and students achieve their academic and career goals.
Maqubela attended a government school in New Brighton township in Port Elizabeth, where she had "a fantastic, inspiring, broad-thinking mathematics teacher".
"She made the subject real and interesting and she challenged us according to our abilities in class. She included games like sudoku to enhance our critical analysis skills, which are essential for mathematics, and she went out of her way to find opportunities that could assist us."
One of those opportunities was a programme sponsored by Sasol and the Nelson Mandela Metropolitan University's engineering faculty, where high school pupils received extra classes in mathematics at the university.
She worked as an intern at the Ubuntu Education Fund in 2011, where she tutored mathematics and computer skills before heading to the US to do her master's.
Upon Maqubela's return from the US, she sent her CV to Rhodes and was advised to apply for the accelerated development programme lectureship.
In addition to her commitments at Rhodes, she is a volunteer teacher for the Khanya maths and science programme in Grahamstown, which provides extra classes on Saturdays to kids from the area.
"I love my job. I love statistics. I am also passionate about education and making sure that I play my part in helping as many students as possible to achieve their potential," says Maqubela
Article by: Heather Dugmore
Article source: City Press

Source: City Press
Please help us to raise funds so that we can give all our students a chance to access online teaching and learning. Covid-19 has disrupted our students' education. Don't let the digital divide put their future at risk. Visit www.ru.ac.za/rucoronavirusgateway to donate