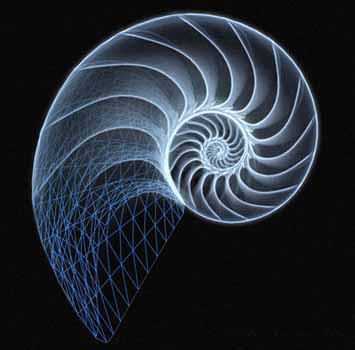 'Transformation goes beyond change. It is about a fundamental mind shift,
a radical rupture of thinking, an ongoing process of inquiry,
disrupting and questioning deeply our ways of doing and thinking;
appreciating, understanding and seeing the world [process].
Transformation is about a constant movement towards a space of integration,
harmony, beauty, equity, virtue and integrity, a space without prejudice,
where all are recognised and embraced as equal,
a space reflecting values and vision of the broader society.
It is about moving towards a space of engagement, of coexistence,
contribution and infinite possibility [product].
It lives within the people who are part of the process.
It reaches everywhere ? you can feel it!'
The above 'definition' of transformation developed from dialogue which emerged from a visual and verbal articulation exercise engaged with by academics in the current CATALyst (Conversations About Teaching Assessment and Learning) course ? Semester 1 2016. The shared understanding is that whether we are africanising, decolonising, both, or something else, we cannot escape the idea that we have to transform. We have to fundamentally change ? change that involves a radical shifting of the mind, the development of a new way of seeing, understanding and appreciating the world. Such movement demands a deep level of engagement, not the application of superficial dressings in the hope that they will cover up and heal the wounds. They may cover them but only temporarily and alone, they won't heal.
We need, it was suggested, to look deep within ? at who we are, how we think and what we do. We need to explore between ? how we see others, how we think of others and how we treat others, and we need to interrogate beyond ? how structures and mechanisms are operating in the domains of the social and the cultural. We need to challenge that which we take for granted and design spaces which encourage us to be who we could be, to think in ways which challenge the status quo and bring us together in a space of mutual respect, reciprocity and shared responsibility.
Capturing and articulating personal understandings of 'transformation', of participants in the current CATALyst group, elicited no mention of numbers, colour or position. Abstract figures of infinitely iterative, rotationally symmetrical, often fibonacci based patterns were accompanied with words including 'coherent', 'ongoing', 'holistic', 'generative'. For this group, transformation is about engagement; engagement with each other which recognises the value we all hold, the wealth each of us brings and the power of collaborative wisdom to make it meaningful, to make it matter.
BUT how does this play out in practice? How do we do it? How do we think it? How do we live it?
We need to be prepared to learn, to ask questions we don't know answers to, to appreciate not judge, to help not hinder and care not chastise. We need to recognise and acknowledge who we are working with, what they bring with them and the potential together we hold. We need to love and we need to care, we need to listen and we need to hear, we need to look and we need to see. We have to question the taken for granted, challenge our assumptions, interrogate the 'norm' and make the effort to really understand.
It is, we believe, in mutually respectful spaces of dialogue, where people are listening and sharing and engaging in constructive engagement aimed at taking us forward, that we can transform. Through dialogue, we can generate greater shared understanding. Through dialogue we can encourage empathy and insight. Through dialogue we can reach places that don't currently exist. Through dialogue we can learn to live together in ways that can celebrate and embrace our shared humanity.
[CATAlyst Group 2016 Semester 1]
Source: Sue Southwood
Please help us to raise funds so that we can give all our students a chance to access online teaching and learning. Covid-19 has disrupted our students' education. Don't let the digital divide put their future at risk. Visit www.ru.ac.za/rucoronavirusgateway to donate