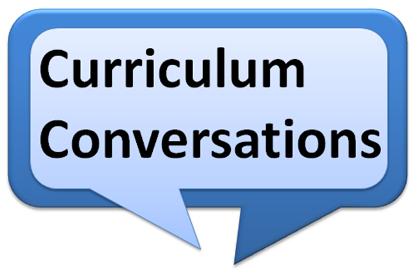 Professor Tally Palmer from the Institute for Water Research and Dr Nomalanga Mkhize from the History Department shared their views on curriculum transformation during the fourth Curriculum Conversation on 27 July 2015. Whereas Tally approached transformation from an angle of transdisciplinarity, Nomalanga has adopted a cross-disciplinary approach to teaching in the Humanities.
Tally shared her journey from a positivist (scientific) view of knowledge to one that embraces respect for many ways of knowing. She sees difference and diversity as keys to transformation. Tally stressed that fairness, sustainability and the transcendence of injustice are central to her understanding of a curriculum that would enable change towards well-being for all. The need for change arises from intractable problems generated by limitations effected through power, privilege and the efficiency agenda in higher education. For Tally, curricula are complex systems in which specific principles are at work but in which small changes could culminate in large effects. She sees context and history as critical to reaching the insight required for transformation which she describes as change towards new conditions. The process is not linear, it is messy and fraught with challenges.
Tally has adopted a transdisciplinary view of curriculum transformation which, she explained, aims to build knowledge concurrently in the different disciplines through interconnectivity and the investigation of intractable problems. She stresses respect for local knowledge and draws on a critical realist lens to explore the empirical, the actual and the real in a layered ontology. She finds the notion of requisite simplicities useful and encourages shared responsibility and relationship-building as core to curriculum transformation.
Nomalanga entitled her presentation "Teaching Economy and Freedom in the era of EFF: Thoughts on interdisciplinary teaching in the Humanities". She challenged the audience to look critically and deeply at the recent "Rhodes must fall" events: the old is dying but not yet dead; the new is still being born. In the post-Mandela era universities are under pressure to acknowledge that they are at a crossroad. What kind of student do we want to produce? Do we teach to reproduce hegemony or to design courses that would respond meaningfully to the generation gap? In her view, young academics feel this gap in curriculum conversations and practices as they are positioned between "old white scholarship" at the one end of the spectrum and "extreme black scholarship" at the other. New and bigger questions are not being asked and scholarship is not insightful when it works to reproduce old research agendas. Her own response is to seek a new language, a new debate and to be critical about the kinds of questions that matter.
Through interdisciplinary teaching, Nomalanga aims to create a richer, more robust account of the South African political economy for her students. She wants to produce a cohort of students who can grapple meaningfully with economic questions through understanding tradition and acquiring the analytical capability to engage with those driving the "pay back the money" discourse. Do we teach our students to become leaders who get left behind or who can hold their own in any company? She believes that we should theorise from the local in order to construct new questions and new approaches to curriculum transformation.
During the discussion following the presentations, members of the audience raised questions about ways in which new disciplinary and institutional cultures could be inculcated among students as well as academics across faculties. In some cases, it appears that the answer lies in simply effecting change, even in the face of resistance. Young academics are grappling with ways in which to manage discomfort among students, particularly around issues of race and language. However, it was agreed that a measure of discomfort is essential to learning. Discomfort is a principle, rather than something to be avoided. We have to disrupt the norm if the curriculum is to be transformed.
By: Dr Melanie Skead

(You can access the video recordings by clicking here)
Source: Dr Melanie Skead
Please help us to raise funds so that we can give all our students a chance to access online teaching and learning. Covid-19 has disrupted our students' education. Don't let the digital divide put their future at risk. Visit www.ru.ac.za/rucoronavirusgateway to donate