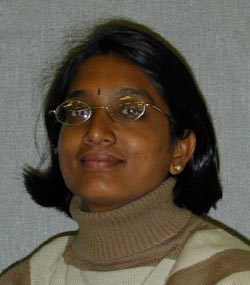 Rhodes > Teaching and Learning > Latest News
National Teaching Excellence Award: Prof Sunitha Srinivas
Date Released:
Mon, 6 October 2014 11:44 +0200
Professor Sunitha Srinivas of the Faculty of Pharmacy has just been announced as a winner of one of the 2014 National Teaching Excellence Awards. These prestigious awards are made jointly by the Council on Higher Education and the Higher Education Learning & Teaching Association of Southern Africa (HELTASA) and call on a rigorous judging process to identify recipients. Our congratulations go to Prof Srinivas who joins Prof Jen Snowball, a previous winner of one of these Awards, in enhancing Rhodes University's reputation for excellent teaching.
Prof Srinivas will receive her award at a Gala Dinner to be held at the annual HELTASA conference at the end of the year.
Source:Prof Chrissie Boughey