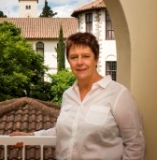 Rhodes University's Centre for Higher Education Research, Teaching and Learning will run a series of seminars for the entire first semester [every Wednesday at 17h00, starting on the 20th February], as part of the Postgraduate Orientation Programme.
The programme aims to enhance the support available to postgraduates from supervisors and departments and is intended to introduce postgraduate students to a range of issues with which they will grapple during their studies, as well as to provide an additional forum in which they can meet fellow students.
These sessions will also offer postgraduate students the opportunity to engage with members of the academic staff around a wide range of theoretical and practical issues related to research.
"Theoretical sessions will require postgraduates to think about questions such as 'What is knowledge and how can it be known?', 'How can research be conducted ethically?' and 'How can research contribute to the development of social policy and citizenship?" says the Dean of Teaching and Learning, Professor Chrissie Boughey.
"More practically oriented sessions introduce students to specific methods – the research interview and the survey as well as to tools such as the use of Nvivo software for coding qualitative data. Academics contributing to the sessions on methods are expert in their use."
The programme is co-ordinated by the Centre for Higher Education Research, Teaching and Learning and is an opportunity for postgraduate students to develop a network of fellow researchers and also engage around issues such as the research process.
The full programme can be found by clicking here.
Photo by Sophie Smith
Source: