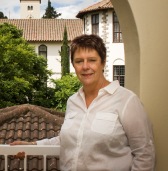 Rhodes University is leading a project to roll out a unique course on doctoral supervision to support South Africa on its quest to increase the number of PhD graduates and produce more than 100 doctoral graduates per 1 million population by 2030.
The course will eventually be offered at 18 of the country's 23 universities.
South Africa is not producing enough doctoral graduates necessary for the higher education system and the labour market compared to other developing countries.
The Dean of Teaching and Learning at Rhodes University, Prof Chrissie Boughey says, the current academic workforce is ageing and there is a need to produce future supervisors to replace those who will soon retire.
She says across the system, only about 32-33% of all permanent academic staff members are qualified at doctoral level.
"Given the uneven provision of supervisory capacity across the South African system, with most capacity residing in the historically white 'traditional' universities, there is a need for supervisory capacity to be evened out across the system," Prof Boughey explains,.
"Capacity is, moreover, unevenly distributed across different institutional types with historically disadvantaged universities and universities of technology employing the lowest numbers of doctoral graduates. The number of doctoral graduates employed at universities impacts on research production," says Prof Boughey.
According to Prof Boughey, five of the 23 public universities Cape Town (UCT), Pretoria (UP), KwaZulu-Natal (UKZN), Stellenbosch (SUN) and the Witwatersrand (WITS) regularly produce approximately 60% of all research articles.
She says, "Stellenbosch, Cape Town and Rhodes University are the three most per capita research-productive universities. These universities also have the largest proportion of permanent academic staff with doctoral degrees."
"The role that quality supervision could play in improving the number, the rate and the type of doctoral graduations is therefore important."
The course was developed by experts from a range of universities across South Africa in collaboration with their Dutch partners in the project. It will play an essential role in improving supervision in South Africa universities and in producing the next generation of doctoral graduates and supervisors.
The course is intended for those in the early stage of an academic career who have not had a lot of experience supervising at doctoral level, as well as at doctoral candidates who will be expected to supervise once they have qualified.
The course comprises three parts:
i) an initial contact session lasting four days,
ii) six weeks of online learning, and
iii) a follow up contact session of two days.
Completion of the assessment requirements for the course will result in the award of a certificate in doctoral supervision carrying 30 credits.
Rhodes was awarded funding to lead the development of an accredited course on doctoral supervision by the Dutch funding agency Nuffic. Nuffic is the Netherlands organisation for international cooperation in higher education.
As an independent, non-profit organisation based in The Hague, the Netherlands, Nuffic supports internationalisation in higher education, research and professional education in the Netherlands and abroad, and helps improve access to higher education worldwide.
Source:
Please help us to raise funds so that we can give all our students a chance to access online teaching and learning. Covid-19 has disrupted our students' education. Don't let the digital divide put their future at risk. Visit www.ru.ac.za/rucoronavirusgateway to donate