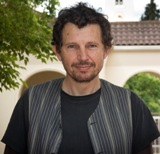 Rhodes University will hold an open debate on the academic freedom question on Tuesday, 21 May 2013 in the Arts Major lecture theatre at 17:30.
The debate is intended to help Rhodes which, like any other South African university, is grappling with contemporary challenges which are motivating the tertiary education sector to revisit concepts such as academic freedom. Rhodes has taken up the challenge and as part of its mandate it has tasked its Academic Freedom Committee to arrive at a revised Academic Freedom Declaration which speaks to the problems and concerns of our times.
Currently formulations and understanding of Academic Freedom have come under fierce contestations in the media and the academy.
The debate was reignited when the Minister of Higher Education and Training, Dr Blade Nzimande, announced the establishment of a transformation oversight committee, and before then, the higher education and training laws amendment bill.
Amongst those arguing against the bill was Advocate Gauntlett who said the amendment act had a "bizarre set of provisions" which contemplated the intervention by the minister when there were one or more vaguely defined incidents of inequity, unfairness or discrimination.
He told News24 that "Consequentially, these changes - by relative stealth - have diminished, in my view, academic freedom... and for this and other reasons are in fact unconstitutional."

The bill was passed in December 2012 and extends the minister of higher education and training's "power" to intervene in the management and the governance of institutions.
Dr Seán Muller, a lecturer in the University of Cape Town's Economics Department argued in the Mail and Guardian recently that, "While the notion of academic freedom is regularly deployed in debates around the decisions of academics and the management of universities, its meaning is often remarkably vague and its use selective."
"The main point to make, though, is this: academic freedom, in South Africa in particular but in the academy in general, protects incumbents. It especially protects incumbents with seniority. The most powerful individuals within academia — typically certain kinds of academic managers — are those who are not subject to adequate standards of accountability and frequently use "academic freedom" to shield their actions from such scrutiny," he argues.
"Given this, the elephant in the room is the process by which incumbency is attained. Loudly defending academic freedom while saying nothing about what actually determines entry to, and progression in, the academy itself is a very special kind of omission," says Dr Muller.
Rhodes University Academic Freedom debate aims to make a meaningful contribution to the national debate. The debate will be chaired by the Dean of Humanities, Professor Fred Hendricks.
The panel includes: Professor Pierre de Vos, Claude Leon Foundation Chair in Constitutional Governance and Deputy Dean Department of Public Law at UCT; Distinguished Professor Christopher McQuaid, Department of Zoology and Entomology; Dr Vashna Jagernath, Department of History and Prof Pedro Tabensky, Chair: Allan Gray Centre for Leadership Ethics, based at the Department of Philosophy.
Prof Tabensky says academics need to try to answer the question "What is academic freedom?" in order to have a well informed idea of what the university should be defending.
"One conception of academic freedom divorces academic freedom from academic responsibility," says Prof Tabensky. "Other conceptions, such as those embodied in the Kampala Declaration on Intellectual Freedom and Social Responsibility, place emphasis both on academic autonomy and academic responsibility, arguing that one cannot have one without also having the other."
"Coming up with an adequate understanding is no easy matter, but Rhodes University strongly believes that its academic community needs to engage critically with the question and, relatedly, that it needs to have a clear stance on academic freedom embodied in a declaration," Prof Tabensky adds.
The Academic Freedom Committee of Rhodes University was tasked with formulating a new declaration of academic freedom that speaks to the realities of contemporary life in South Africa.
The proposed declaration is in broad agreement with the Kampala Declaration, which aims to protect universities from unwarranted interference while at the same time emphasizing that communities of scholars have responsibilities towards society at large and that to ignore these threatens academic freedom.
Photo by Sophie Smith
Source:
Please help us to raise funds so that we can give all our students a chance to access online teaching and learning. Covid-19 has disrupted our students' education. Don't let the digital divide put their future at risk. Visit www.ru.ac.za/rucoronavirusgateway to donate