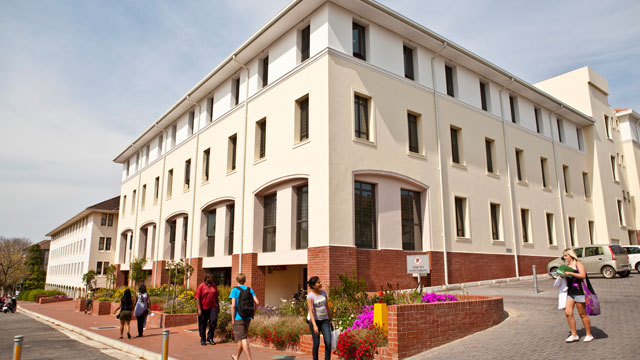 Rhodes > Vice-Chancellor > Latest News
Action Plan on Sexual and Gender-based Violence
Date Released:
Fri, 17 March 2017 17:05 +0200
As you may be aware, the University set up a Task Team in April 2016 to explore how a counter culture to rape and gender-based violence may be implemented in our institution. The Task Team submitted a report on 14 December 2016. An ad hoc Committee is being finalised to process this report and its recommendations expeditiously for approval by the governance structures of the University. In this way we can establish an effective and sustainable programme of action to address the scourge of sexual and gender-based violence at our University.
Despicable, violent and inhumane conduct against any person has no place in our institution. We will not tolerate such behaviour. Rape and violence against another person is morbid and shameful. Too many perpetrators of these sordid deeds walk free because of the difficulties that rape survivors face in securing justice. While the ad hoc committee proceeds with its work, the following action steps are being implemented or are to be implemented with immediate effect:
1. Engagement between students and staff around gender related issues through both the formal and informal curriculum of our University;
2. Further strengthening and expansion of our existing sensitivity training and awareness-raising initiatives;
3. The Directorate for Students Affairs, working with the Students Representative Council, House Committees and other structures are rolling out a comprehensive programme aimed at raising awareness of sexual and gender-based violence. This includes presentations, group discussions, workshops and audio-visual materials at residences;
4. Encouragement and support by relevant university structures for any student or staff member who wishes to open a case of rape with the South African Police Service (SAPS);
5. Provision of caring and empathetic support, including counselling, and all such assistance as a survivor of sexual/gender-based violence might need to secure a successful conviction of perpetrators of sexual and gender-based violence;
6. Ensuring that those who commit the offence of sexual/gender-based violence or rape are apprehended and prosecuted to the full extent of the law.
We will be monitoring the implementation and ongoing conceptualisation of this action plan and provide progress reports on a regular basis.
We have a collective responsibility to rid our University and society of the pernicious scourge of sexual and gender-based violence. I invite all our students and staff to commit to this objective.
Source:VC's Circular