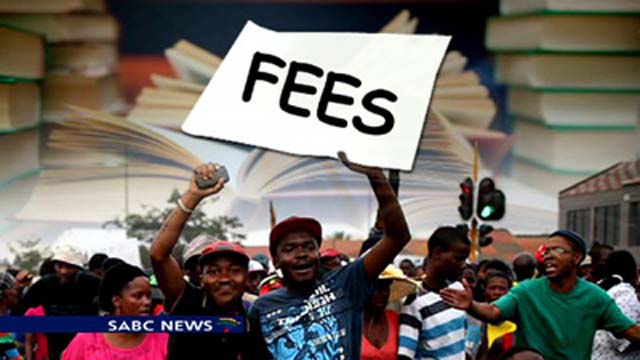 Rhodes > Vice-Chancellor > Latest News
Fees commission hearings wrap up in EC
Date Released:
Mon, 5 September 2016 09:09 +0200
Lubabalo Dada

Rhodes University Vice Chancellor, Dr Sizwe Mabizela, has called on the government to double its funding in order to meet the increasing demand of students requiring financial assistance.

Mabizela was presenting Rhodes University's presentation on the second day of the Commission of Inquiry into Higher Education's hearing in East London. The Nelson Mandela Metropolitan University also gave its input into the feasibility of free education.

Rhodes has about eight thousand students and charges between R27 000 and R46 000 per annum for tuition. However, a further R48 000 to R50 000 is required for student accommodation.

Mabizela says a large number of students, especially those from poor backgrounds, leave institutions of higher learning without a qualification due to financial problems. He says the student financial aid body, National Student Financial Aid Scheme (NSFAS), is insufficient to fulfil all the needs of students.

He says there is a need for better support to ensure students are not just provided physical access to the universities. "The accidents of one's circumstances of birth should not determine whether or not that person has access to higher education," says Mabizela.

The Acting Vice Chancellor at the Nelson Mandela Metropolitan University, Dr Sbongile Muthwa, says free education should not be for everyone.

According to Muthwa, "Education has got both public and private benefits, both economically and socially. We have to agree to this because we feel that if higher education is not only a public benefit it is also a private benefit for the private individual. We believe those who are able to pay for education they should pay for it because it has got both public and private benefits both for the social and economic level."

The Commission's spokesperson, Musa Ndwadwe, says the East London hearings were successful.

On Thursday angry students protested inside the venue.

An announcement regarding the outcome of the hearings is expected to be made in two weeks' time.
Photo: Issues on state funding for tertiary education dominated proceedings at the Fees Commission. (SABC)
Source: http://www.sabc.co.za/news/a/bd916d804e17f49db3deb7ac4dc09bae/Fees-commission-hearings-wrap-up-in-EC--20160902
Source:SABC News