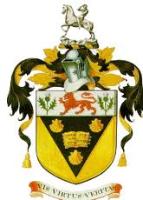 Rhodes > Vice-Chancellor > Latest News
Is citizen journalism a movement for good?
Date Released:
Mon, 8 September 2008 09:15 +0200
He spoke about the popular democratic press of the 1980s in South Africa, in days before the digital revolution, raising the question of whether citizen journalism is, or can be, a movement for democratisation and freedom. He pointed out that it does not necessarily do good: it can be used also by those who wish to promote exclusiveness, fundamentalism and negativity that leads to destruction and death.

Badat is vice chancellor of Rhodes University, and was a co-ordinator (the job which on other newspapers would be titled "editor") of Grassroots.

Citizen journalism was a fertile debate to pursue, and Highway Africa "exists as a vital public sphere to consider the problems of journalism in Africa", Badat said.

The theme of Highway Africa this year is "Citizen journalism, journalism for citizens". The biggest annual meeting of African journalists, to discuss journalism and new media, is taking place in Rhodes University in Grahamstown, Eastern Cape.
Chris Kabwato, director of Highway Africa (HA), said the vision of HA was to have a "vibrant and growing network" of journalists across Africa who can report on, and through, the new media.

In talking about citizen journalism, we tend to think of people who are not journalists becoming journalists - we also need to highlight what it means to be a journalist and a citizen, and the need to treat audiences as citizens and not just consumers of media, said Guy Berger, head of the School of journalism and media studies at Rhodes University. -- Elizabeth Barratt.
Source: