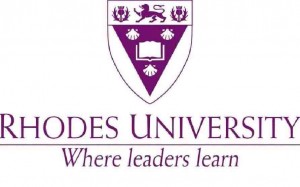 The Rhodes University council has approved a plan to engage the greater Grahamstown community on the possibility of a name change for the 111-year-old academic institution.
A statement from council chairman Vuyo Kahla late last week said a two-stage process had been started after rumblings over colonial names spread to Rhodes earlier this year.
Kahla said the university institutional forum had recently advised council that a task team should be appointed to investigate feelings on campus about changing the name.
"It is intended that the task team be composed of members of impeccable credentials so that the outcome of the process can be beyond reproach."
The team would report to the institutional forum, which would then deliberate the findings before making recommendations for council consideration.
The proposal was recently presented for council consideration.
"Council accepted the advice and further suggested that the task team not only investigate the matter of the future of the name of our university but situate this matter in the broader context of transformation at Rhodes University."
Kahla reiterated earlier claims by vice-chancellor Dr Sizwe Mabizela that "recent developments on our campus do not constitute a crisis but signal a need for us to act with a sense of purpose and urgency".
"It is within this same spirit that the council addresses these important matters with a commitment to transparency and keeping our various stakeholders updated."
He said the forum had convened in early May to discuss the name issue as well as transformation.
According to the Higher Education Act, the forum is the statutory body in the university which has to advise council on institution issues including "fostering of an institutional culture which promotes tolerance and respect for fundamental human rights and creates an appropriate environment for teaching, research and learning".
The forum comprises 24 members – six from governing structures, eight from the student body, eight staff and two from the community.
"Consistent with this statutory mandate, the institutional forum was requested to provide guidance and advice to council on the process that could be followed in addressing transformational issues impacting on Rhodes University and its name."
The final decision to change the name of a public institution of higher learning, however, rests with council and is subject to ministerial approval.
The two-stage process involves broad engagement followed by a decision on how to implement the decision if there were support to rename.
The statement said Mabizela had reported to council he had received petitions in support of and against renaming, which would be passed on to the task team.
"Council expressed strong support for the vice-chancellor and his leadership team in the manner in which they have handled issues impacting on the transformation and the name of our university."
He said university leadership would continue to engage in discussions with all stakeholders.
"Council is committed to ensuring the sustainability of Rhodes University."
Source: DispatchLIVE
Words by David MacGregor
Source: DispatchLIVE
Please help us to raise funds so that we can give all our students a chance to access online teaching and learning. Covid-19 has disrupted our students' education. Don't let the digital divide put their future at risk. Visit www.ru.ac.za/rucoronavirusgateway to donate