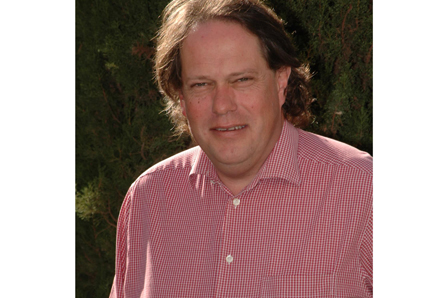 When I started off on the lecture circuit, the venues were confined to school or town halls. The tea and a sticky bun were provided by a local charity.
A public lecture was very much a community engagement exercise and the only reward for attendance was the knowledge and inspiration gained.
Appearance fees used to be labeled a 'stipend.' Usually enough to pay the guest lecturer's costs and maybe a bottle of scotch. This was changed, almost single-handedly by Hansie Cronje, who made more money from appearance fees than he ever did from match fixing. He was followed by Ferdie from Big Brother who, at the height of his game, must have made more from bu$lsh4&ting than even Steve Hofmeyer.
Following the magnificent example that was the CODESA conference, South Africa relabeled their annual conferences as 'Bosberaads and Imbizo's.' The only problem was that venues were limited to cinemas and churches. So we built conference centers. And a new industry was born.
Some say that the hotel industry of South Africa was built on international tourism. Balderdash! If it were not for the conference industry the hotel industry would have collapsed years ago.
I wonder at the national spend on conferences today. Just the bill for a bum on a seat for a morning in a modern conference facility can easily exceed R600 a delegate (excluding lunch, but including designer bottled water). The all-in fee for a 3-day conference can easily exceed R10 000.
Venues that we used to hire for a modest fee have jumped on the bandwagon. So much so that the 19th hole of a golf course is no longer the money-spinner. Green fees today are sponsored by conference facility hire and parking charges.
The marketing gurus tell me that if you don't offer a top venue, nobody will pitch. And when one reads the feedback forms there are usually more complaints about parking and food than anything else.
There are a lot more players in the game. Conference organisers are all over the Internet, supported by high-tech production companies, all chasing up the cost of training.
Perhaps South Africa is at last getting a little bit bored of conferences. Delegate numbers certainly seem to be declining. One would think that this would bring down price. It doesn't.
But it does bring along some dodgy marketing strategies.
In an effort to attract high-paying corporate delegates, promoters now include a "goodie bag" in the conference marketing material. This could be justified when it was a conference survival kit of a pen, loo paper and newspaper, or perhaps a chocolate biscuit, Prozac and Imodium.
Today some conferences are sold on the value of the goodie bags. They throw in computer bags, embroidered golf shirts, caps and complimentary gift vouchers worth hundreds of rand. There are even offers that include tablet devices worth more than half the exorbitant conference fee.
I have even heard of delegates signing in at conferences, grabbing the goodie bag and bolting to the golf course.
Technically, the delegate who gets gift vouchers and tablet devices for attending a conference paid for by the employer has received a taxable fringe benefit. The employer could even be at risk for not deducting PAYE. But the South African Revenue Service (SARS) would have a long row to hoe in tracking all that down.
In his last medium-term budget policy statement, Finance Minister Pravin Gordhan announced a welcome range of curbs on wasteful government expenditure. Perhaps that's why it was his last MTBF.
While Pravin Gordhan was SARS commissioner he implemented a zero-tolerance policy for gifts to SARS officials. He was quite right. Other organisations, including Parliament, have a gifts register in which employees are required to declare anything received that has a value of more than, say, R100. These are harsh measures. But, given the temptations on offer, perhaps they are very appropriate.
I wonder if Goodie Bags ever make it onto the gifts registers. I doubt it!
Article by: Matthew Lester
Article Source: Biz News