If you are interested in learning how and why biological control works, then please join us for the next Working for Water Weed Biological Control Short Course, hosted by Rhodes University in Grahamstown, South Africa.
Due to the COVID 19 pandemic, we had to postpone the 2020 course to January 2021. The course will run from the 17th-22nd January 2021. The course is currently full and we will not be accepting more participants.
Contact Kim Weaver (k.weaver@ru.ac.za) to find out more about the course.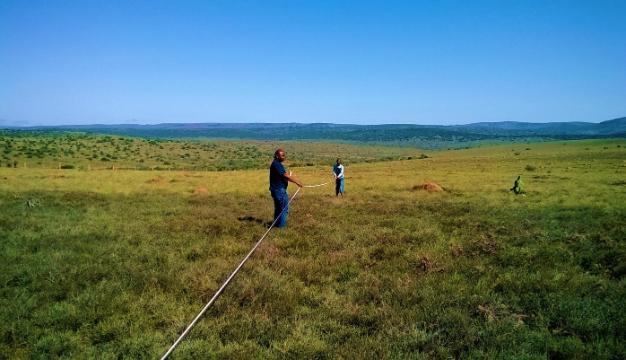 Setting out a 50m transect for data collection as part of the Short Course
Last Modified: Tue, 17 Nov 2020 10:38:16 SAST