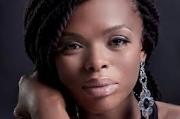 Unathi Fundiswa Msengana was born and bred in Grahamstown. She matriculated from Victoria Girls' High School, Grahamstown, graduated from Rhodes with a BA (2000) in Journalism and Drama and studied International Media Studies at the University of Utrecht in The Netherlands.
Unathi, singer, actress and radio presenter has one of the most recognisable voices in South Africa, hosting one of the biggest breakfast radio shows in the country. She was recently nominated for Best South African Radio Host at the Nickelodeon Kids Choice Awards 2014. A household name since becoming a judge on Idols South Africa in 2011, she adds balance to the judging panel with her laughter and tears of joy!
As a musician her song "Sgubhu" features on the soundtrack for the Academy Award winning movie "Tsotsi" and her DVD "A Night with Unathi" was nominated for Best DVD at the South African Music Awards in 2014. Unathi has now reached a worldwide audience as the voice of "Rita the Cheetah" in the second season of the award-winning Disney's hit edutainment series, "Doc McStuffins" – the first African to voice a character in the series.
Over the years Unathi has collected a string of accolades that have confirmed her standing as one of the most influential women in South African entertainment. In 2003 she walked away with two awards at the Metro FM Music Awards, in 2004 and 2005 she was named as one of the Top Ten People in Media by The Star newspaper and she was named as the most promising woman in media at the MTN Media Awards.
Unathi is co-owner of Lucky Bean Media a creative company that develops and produces ideas in the visual medium, specialising in reality television production, branded content and commercials.
As the recipient of bursary support, Unathi knows the importance of raising money for financial aid. She gave her full support to the University's first fundraising event in Johannesburg in 2013, by making a generous donation, freely volunteering her time to help organise the event and entertaining everyone on the night with her wonderful performance.
She has subsequently organised a concert at the Settlers' Monument in October 2014 to raise more funds for student financial aid.
Unathi Msengana is an outstanding role model for young South Africans and an excellent ambassador for Grahamstown and the University. Proving that determination and hard work pay off and epitomising the University motto "Vis, virtus, veritas" "Strength, courage, truth". She is a truly deserving recipient of an Emerging Old Rhodian Award.