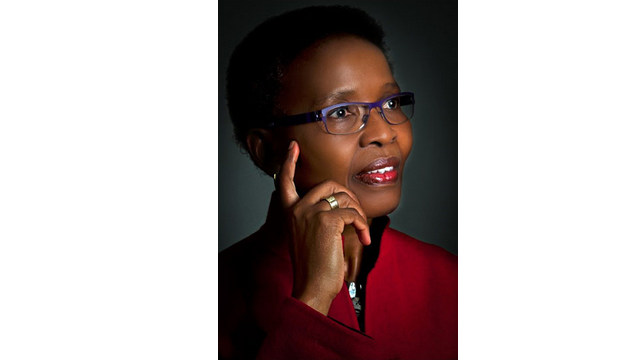 Distinguished Old Rhodian Award:
Pumla Gobodo-Madikizela completed her Bachelor's and Honours degrees at Fort University, her Masters in Clinical Psychology at Rhodes University, and her PhD in Psychology at the University of Cape Town. She is Professor and Research Chair in Historical Trauma and Transformation at Stellenbosch University, South Africa, and has been Professor in the Psychology Department at the University of Cape Town, and Senior Research Professor at the University of the Free State leading the Trauma, Memory and Forgiveness Research Initiative.
Her critically acclaimed book, A Human Being Died that Night: A South African Story of Forgiveness won the Christopher Award in the United States in 2003, and the Alan Paton Award in South Africa in 2004. The book has been published seven times, including translations in Dutch, German, Italian and Korean. Her other books include Narrating our Healing: Perspectives on Healing Trauma, Breaking Intergenerational Cycles of Repetition: A Global Dialogue on Historical Trauma and Memory, as editor, and What Does It Mean to Be Human in the Aftermath of Historical Trauma? Re-Envisioning the Sunflower and Why Hannah Arendt Was Wrong (Claude Ake Memorial Papers, Uppsala University). Her current book project is a monograph (as editor) that focuses on a close analysis of dialogue between adult children of Nazi perpetrators and descendants of Holocaust survivors. The monograph derives from her ongoing collaboration that she has been leading with German and Jewish-German psychotherapists and psychiatrist based in Cologne and Düsseldorf.
Past fellowships that Gobodo-Madikizela has held include: at the Harvard Radcliffe Institute for Advanced Study, the Carr Centre for Human Rights Policy at the Kennedy School, Harvard University, Center for Ethics, Harvard Divinity School, and the Claude Ake Visiting Chair in the Peace and Conflict Research Department, Uppsala University, Sweden. She has been named the 2018-2020 Visiting Research Chair at the Sir George Mitchell Institute for Global Peace, Security and Justice at Queen's University, Belfast.
Her awards include the Eleanor Roosevelt Award, the Social Change Award by Rhodes University "for contribution made by a leading psychologist to social change in South Africa." She was the 2016 Distinguished African Scholar, a fellowship tenable at Cornell University, Ithaca, New York.
Gobodo-Madikizela has won several awards for her work, including the Eleanor Roosevelt Award (2007), and being honoured among "100 People who Made a Difference" in the permanent exhibit of Hall of Heroes in the National Freedom Centre in Cincinnati, Ohio (2005). In 2010, she received the Social Change Award from Rhodes University "for contribution made by a leading psychologist toward social transformation in South Africa." She is the recipient of two honorary doctorates in recognition of her research on victim-perpetrator dialogue—the Degree of Doctor of Laws, honoris causa, from Holy Cross College in Massachusetts (2002), and the honorary Doctor of Theology from the Friedrich-Schiller University, Jena, Germany (2017).