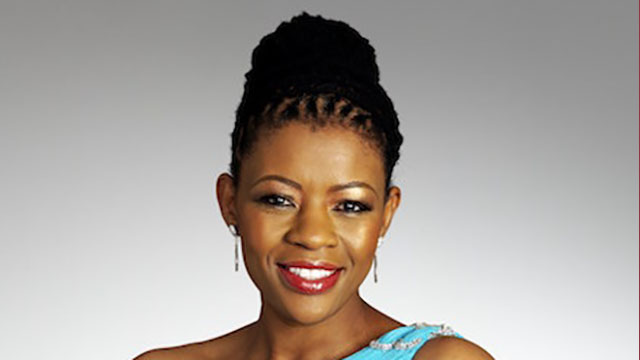 Johanna Mukoki is an exemplary local businesswoman who has proven to be an excellent role model for young people, especially young black girls.
Johanna was the first black female to tutor in accounting at Rhodes University. After she graduated with a BCom degree, she started a travel company called Travel With Flair (TWF) in 1996, of which she remains the Group CEO. The company, which started with only three employees, currently employs over 750 people, mostly black women, and has offices in Pretoria, Cape Town, Durban, and 15 years ago, Johannesburg. The travel agency also has nine other business partners in Africa.
TWF has enjoyed significant growth year on year since its inception, growing as much as 40% in some years, which far exceeds industry growth. It currently has a turnover just over R2 billion annually.
The company has its own training academy called Gauteng Travel Academy (GTA) which is accredited by the Culture, Art, Tourism, Hospitality, and Sport Sector Education and Training Authority (CATHSSETA). It has been awarded one of the only two centres of excellence in South Africa.
It is no wonder that TWF has been awarded the Top TMC in South Africa by the World Travel Awards for seven years in row, and also won Top Empowered Business of the Year 2017 by the Oliver Top Empowerment Awards including Best Employer Award. It has also been the recipient of the Top Gender Empowered Company and Best Established Black Business at the BBQ Awards.
Her personal awards are just as significant, Johanna has been the recipient of a multitude of awards including: South Africa's Most Influential Woman in Business and Government; Ernst & Young's Emerging World Entrepreneur Winner; Top Woman of the year in Business; Top young Woman Entrepreneur; a finalist for the International Woman of the Year – representing South Africa (by the World Forum). She is also the current Businesswoman of the Year, awarded by BWASA (Business Woman Association of South Africa) and she is also the current Most Stylish Business Personality, awarded by SA Style awards.
For three years, Johanna has sat on a global board for the Association of Corporate Travel Executives, representing Africa and the Middle East. This association is based in the USA and has members in 86 countries with a buying power of 200 billion Euros. She was also Vice-President of ASATA (Association of Travel Agents of SA) for a period of three years.
AT the tender age of 24, she conceptualised, presented and was Executive Producer of SABC 2's Women on the Move, a programme which highlighted successful businesswomen around the country.
Johanna is no stranger to the media. She has been on the cover of several magazines such as Fortune, Destiny, Forbes, Drum, Tribute, and Affluence Magazine. A television documentary was recently released profiling her amazing journey.
She is also an international motivational speaker who has spoken at conferences around the world, including in Orlando, Florida, where she shared the stage with the likes of the rapper 50Cent, John Travolta, Randy Zuckerberg, and the world-famous designer Calvin Klein.
She is a wife and mother with a busy mentorship programme as part of giving back and encouraging South African youth. She is a board member of the Salvation Army and assists them with fundraising for their home of 60 abused and abandoned girls, which she has been involved in for 11 years.
Her hard work, entrepreneurial spirit and most of all, her relentless drive to inspire the young women of South Africa makes Johanna a perfect candidate for receiving this award.