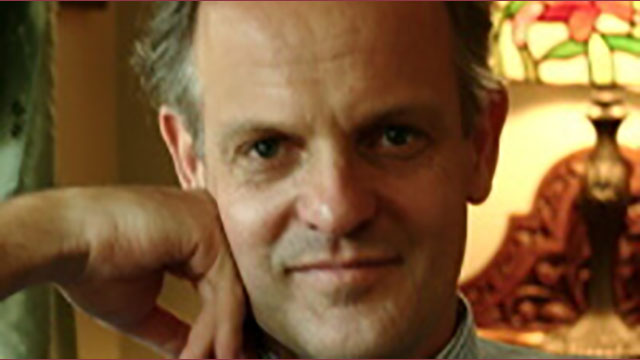 Professor Roger Brooke has been Professor of Psychology at Duquesne University, Pittsburgh, USA, since 1994. He is the founding Director of the University's Military Psychological Services.
Professor Brooke is a Board Certified Clinical Psychologist with the American Board of Professional Psychology (ABPP), for which he has served as an examiner, and he was elected for two terms to the Board of Directors of the American Academy of Clinical Psychology, which is the Board's members' association.
Born, raised and educated in South Africa, Professor Brooke received his PhD at Rhodes University in 1989, during which time he worked with victims of violence on both sides of the political conflict at the time: black teenage victims of State violence and young national servicemen returning from the war in Angola.
He also served as Director of Clinical Training at the Rhodes University Psychology Clinic before moving to the United States, where he was appointed Director of Clinical Training and tasked with building and getting accredited Duquesne's doctoral clinical psychology program.
Although well-versed and experienced in various clinical and therapeutic issues such as depression and anxiety, self-destructive patterns and trauma, especially from Jungian and psychoanalytic perspectives, Professor Brooke has, over the years, focused much of his attention on military veterans and their families.
As a son and father of combat veterans, and a former South African paratrooper himself, Professor Brooke personally understood military culture and soldiers' issues from an early age. His work as Director of the Military Psychological Services at Duquesne University, which commenced after he received an NIH grant in 2008, provides free services to soldiers, veterans and their loved ones, particularly from the Afghanistan and Iraq wars. Additionally, Professor Brooke has been a consultant clinical psychologist for Canyon Heroes, a non-profit organisation that sponsors disabled veterans to be taken on healing rafting journeys through the Grand Canyon.
Since 2010, he was on the Board of Directors and later President of Soldiers Heart, a non-profit organisation that draws lessons from the healing rituals of traditional warrior societies in running healing and homecoming retreats for veterans and active-duty servicemen and women. A hallmark of these retreats is the participation of civilians in facilitating the veterans' return.
As a teacher, Professor Brooke has been sharing his knowledge and guiding students since he started teaching at Rhodes University in 1982. At Duquesne University, he teaches both undergraduate and graduate courses across many areas of psychology. He has also been teaching annually at the C. G. Jung Institute Analyst Training Program of Pittsburgh.
Over the years, Professor Brooke has been published in several esteemed publications including The Journal of Analytical Psychology, The Specialist: Newsletter of the American Board of Professional Psychology, International Journal of Jungian Studies, Bulletin of the American Academy of Clinical Psychology and Humanistic Psychologist and The Psychoanalytic Review. He has contributed chapters to various books, with topics such as the phenomenology of the transference, psychology as a human science, and combat posttraumatic stress disorder. He was a contributing editor to Pathways into the Jungian World, and The Qualitative Vision for Psychology: Invitation to Psychology as a Human Science.
His book, Jung and Phenomenology, which was originally published by Routledge in 1991 was republished in 2015 as a Classic Edition.
Professor Brooke and his work have been extensively recognised both in the form of grants and awards through the years. In 2011, he received an ABPP award in the specialty of Clinical Psychology for his contribution to the Board. In the same year, he was conferred a Certificate of Appreciation from the Department of Veteran's Affairs in recognition of his time and effort spent assisting veterans, and he has twice (2011 and 2018) been recognized by a senior officers association, The Military Order of the World Wars, for his service to veterans.
In 2017 and 2018, he was awarded grants from the Greer Foundation and the All Services Academies Ball fundraising initiative. Most recently, Professor Brooke was awarded a Pennsylvania Psychological Association's Public Service Award for his work with veterans. In addition to working with veterans directly, addressing veterans groups, and training and supervising doctoral students, he has won several million dollars for veterans wrongly denied benefits for PTSD and head injury. All this work with veterans has been in his volunteer time.
His tireless work to provide support to those affected by war and to help them heal makes Professor Brooke the ideal candidate for a Distinguished Alumni Award, and Rhodes University is proud to bestow this honour on him.