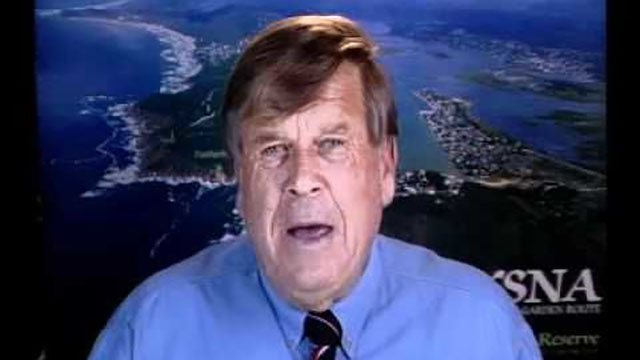 William Macdonald Smith is a mathematics teacher that has made education more accessible to children over the world.
He was born in Grahamstown, the only son of Professor J L B Smith and Professor Margaret Smith, the world-renowned Ichthyologists. After matriculating from Union High School in Graaff-Reinet in 1956, he completed a BSc (Hons) degree with distinction at Rhodes University. He then completed an MSc degree within only five months at the University of Natal in 1962, and began his PhD.
It was while doing his doctorate that Mr Smith decided that research was not for him – he had found his true calling in teaching. He started by teaching his girlfriend Chemistry and by the end of that year, the class had grown so big that he earned enough to pay for his first car. By this time, he had already branched out and made several student films, and so he headed out to gain experience in the business world.
Mr Smith joined the chemical group AECI in their Work Study Department where he developed several unique concepts, one of which was patented and is still in use world-wide today. After gaining experience at several companies in the chemical industry, he returned to his first love - teaching.
He first provided assistance to university students, but this quickly evolved into a unique approach to supplementary education for high school learners – an initiative he called 'Star Schools'.
During 20 years with Mr Smith at the helm, Star Schools was responsible for some of the most innovative advancements in education ever seen in South Africa, including the Pre-University School, which prepared first year students and was adopted by universities across the country.
Mr Smith pioneered SABC broadcast education with audio-visual backup, started the Let's Speak Afrikaans radio programmes, authored several study guides in Physical Science, developed a world-first in a TV studio to produce educational video-tapes, and his Basic Mathematics video series was rated the best educational programme on video in the world in 1984 in the United Kingdom.
Over the years, Mr Smith's personality and carefully-structured lessons led him to become one of the most popular Science teachers with about 12 000 students passing through his hands per annum. He has lectured in Japan, the United States of America and Europe.
In 1970, Mr Smith ran the first multi-racial school, despite problems with authorities, and four years later, audio cassette tapes were used for the first time in The Tape Tutoring Service and were later replaced by video as technology advanced. UNISA studied Mr Smith's methods and introduced audio cassettes into their correspondence courses.
By 2000, Mr Smith pioneered educational broadcasts into 28 countries in Africa reaching over 100 million viewers through their regional ground stations. A few years later, he pioneered the first live interactive education across the African continent, using the TV-Africa satellite signal and satellite telephone lines back to the studios to talk to the students across Africa. This reached tens of millions of people on a daily basis. Dealing with three completely different syllabi and several languages simultaneously and a three or four second delay each time when talking to the pupils proved to be one of the most difficult things Mr Smith ever undertook.