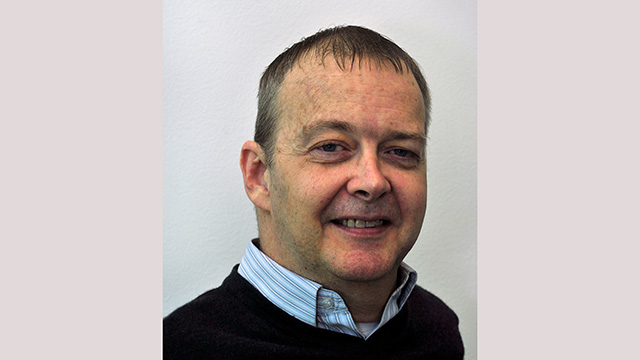 "Through his leadership in the Continuing Healthcare Alliance, Brian became a trusted partner of some of the most senior NHS policy and decision-makers and, so now influences change on a national scale". Peter Hamilton, Trustee, Spinal Injuries Association
Born in Zimbabwe, Brian O'Shea's journey at Rhodes University spanned 1987 to 1990, at which time he completed a Bachelor of Commerce and an Honours degree in Business Administration. Although he grew up in an Irish household in Zimbabwe with his education set against the backdrop of a transforming society, O'Shea was entirely comfortable with the revolutionary aspects of student life at Rhodes University in the late 1980s, one of his friends recalls. His peers while at Rhodes University regard him as someone who was sympathetic with a natural gift of intellect that made him a leader and mentor for many during the most tumultuous time in the history of our country.
While at Rhodes University O'Shea was always active and he joined the rowing club, which eventually earned him a selection for the 1990 Men's A Crew for the Inter-University Boat Race, which was the first year the University won the event.
Soon after completing his studies, he worked for Unilever South Africa. His first job gave him the opportunity to travel the length and breadth of South Africa. Working in areas such as northern Johannesburg, rural KwaZulu-Natal and the Cape Flats gave O'Shea a unique view of the country as a whole at a time of emerging socio-political change. It also engendered in him a love for South Africa equal to that of his country of birth, Zimbabwe.
In 1994, after moving to the United Kingdom (UK), O'Shea broke his neck in a swimming accident, which left him paralysed from the shoulders down, with limited use of his arms. Changing his life and career trajectory completely, he became an advocate for disability equality. In 1995 soon after his accident, he joined the Spinal Injuries Association in the UK to champion the various initiatives of the association. According to the Founder and President of the association Baroness Masham of Ilton, "O'Shea has used his considerable intellect and analytical skills to become an acknowledged expert in one of the most complex areas of healthcare policy, and has used this knowledge to advocate on behalf of some of the most vulnerable in society to ensure they have appropriate packages of care". Through his dedication and hard work O'Shea "has helped to shape and refine the National Framework that underpins certain aspects of healthcare policy and his vast knowledge has made him an influential figure whose views are regularly sought at a national, policy-making level," Lady Masham added.
In 1997, O'Shea underwent reconstructive surgery and further rehabilitation. In the late nineties, while further exploring Disability Equality, he met Vic Finkelstein. Victor (Vic) Berel Finkelstein is known as a pioneer of the social model of disability. Born in Johannesburg, Vic, was both spinal cord injured and an anti-apartheid activist. Vic's work resonated deeply with O'Shea, and as a result, he went on to complete a diploma in Disability Equality studies in 2008.
O'Shea founded Equitability Training Ltd in 2006 as a sole Director. His company delivers Disability Equality and Independent Living training courses to individuals with spinal cord injury, universities and colleges, private sector companies and the National Health Service (NHS) in the UK.
For the last ten years, he has been back at the Spinal Injuries Association in the UK as a Continuing Healthcare Adviser. He is the lead on the charity's health and social care policy work, with a specific focus on NHS Continuing Healthcare, to improve access to critical health and social care funding for spinal cord injured individuals.
O'Shea remains a very active member of the Old Rhodian community in the UK. "I firmly believe that my experience of the collegiate education at Rhodes University, combined with the experience of living, learning and working in Zimbabwe and South Africa at a time of crucial change, equipped me with the tools to achieve greater disability equality," O'Shea said.