Winners, Finalists and Participants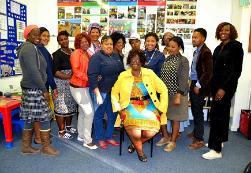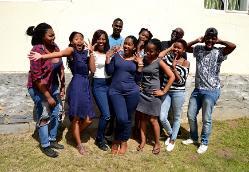 Community engagement serves as one of the core purposes of higher education, transforming traditional teaching and learning as well as research practices in order to break down the boundaries between institutions which were isolated from the societies in which they should rightly have been embedded, and making them more responsive to those contexts. Community engagement is also a crucial way to transform individuals who are involved, changing people's ways of being and perceiving each other and the world around them, undermining biases and prejudices, and cultivating criticality, reflexivity and civic values. In its broadest sense, community engagement is an important way for universities to operate as institutions which work for the public good by partnering with community based organisations and broader society to tackle issues of local importance in a unified way. By making university assets available through volunteerism and community engaged learning programs, and harnessing the assets available in local communities, we can work together to overcome some of the major challenges faced in society today.
Rhodes University has extremely committed and talented staff, students and community partners who work tireless throughout the year in volunteerism, community engaged learning and research programs. The annual Community Engagement Awards celebrate the successes of top achieving student organisations, sports clubs, residences, departments, engaged research work by students, members of the student volunteer program (SVP) as well as 9/10ths mentoring program and our community partners over the past year. Students, staff and community partner organisations are encouraged to nominate exceptional candidates for these prestigious awards. Each year the competition has become increasingly stiff, and a huge number of exceptional students, clubs, residences and community partners were nominated for awards to celebrate their outstanding commitment to social justice initiatives in Grahamstown. After much deliberation the selection committee is proud to announce the finalists and winners for these awards for 2016.
We are greatly indebted to all of our community partners, students and staff who have worked tirelessly over this year to build mutually beneficial relationships which have not only served to strengthen our Grahamstown community, but which have are also paving the way to making our university more engaged, socially responsive and ultimately accessible. We salute your and thank you for your combined efforts. We extend a heartfelt congratulations to all of the nominees and winners on their commendations.
Last Modified: Wed, 10 May 2017 15:38:24 SAST