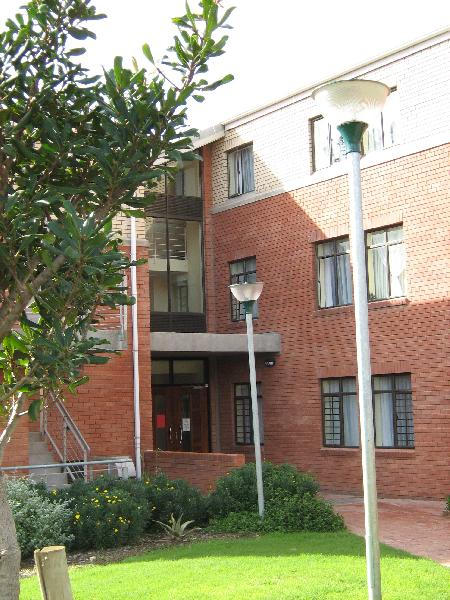 Margaret Smith

The Festival "Hotel" 1 - Margaret Smith Residence
About the Place
Festival Hotel at Margaret Smith Residence

Built in 2007, the Margaret Smith residence or, the Festival Hotel as it will be known for the duration of this year's National Arts Festival, was named after an accomplished and remarkable scientist, Margaret Smith.
The following biography of Margaret M Smith is an excerpt from the booklet "The life and work of Margaret M Smith" (Anonymous 1982).

Mary Macdonald attended Rhodes University College in Grahamstown from 1934 to 1937. She was awarded her B.Sc. degree in 1936, majoring in physics and chemistry (with distinction), and became a senior demonstrator in chemistry in 1937, she also attended the Grahamstown Training College School of Music and obtained her U.T.L.M. for singing in 1936.

Mary Macdonald and J.L.B. Smith were married on the 14th April 1938 in Florida, Transvaal. Besides his professional interests in chemistry, J.L.B. Smith had since 1930 developed a keen interest in ichthyology, the study of fishes. His young wife soon became involved in his hobby and accompanied him on fishing trips and collecting expeditions. Eight months after their wedding they were presented with one of the outstanding scientific finds of the century – the living coelacanth, later named Latimeria chalumnae by J.L.B. Smith. From January to June 1939 the Smiths worked furiously on the description of this remarkable fish, and the manuscript was finally submitted to a scientific journal four days before their son William was born.

In 1946 the Department of Ichthyology was established at Rhodes University and J.L.B and Margaret Smith were able to devote all their energies to the production of an authoritative book on the sea fishes of southern Africa. One of their greatest problems was a lack of suitable illustrations. Margaret Smith, in typical pioneering style, took on the task. By sheer hard work, and without prior artistic training, she produced a fine series of colour paintings of our marine fishes. She later was recognised as one of the most accomplished fish illustrators in the world and she trained a host of new artists.

The Smiths mounted numerous fish collection expeditions to the coasts of South Africa and southern Mozambique from 1938 to 1949. The first edition of 'The Sea Fishes of Southern Africa' published in 1949, contained 685 illustrations (from a total of about 1320) by Margaret Smith, and was acclaimed worldwide.

A series of major expeditions was organised between 1951 and 1956. In addition to being a co-author, she produced a large number of figures, many of them in colour. One of her first major solo works was the description and illustration of the common marine fishes of South Africa in the "Ensiklopedie van die Wêreld".

After the death of J.L.B. Smith in January 1968, Margaret Smith continued her ichthyological research in Grahamstown. At the end of 1968 the South African Council for Scientific and Industrial Research and Rhodes University decided to establish the J.L.B Smith Institute of Ichthyology. The task of supervising the transition from the old Department to the new Institute fell on Margaret and she was appointed the first director of the new Institute.
Margaret Smith served on the Senate and Faculty of Science of the University from 1968 to 1982 and was appointed an associate professor in 1980 and a full professor in 1981. On 30th April 1982 Margaret Smith retired as director.
Click here to download the accommodation booking form.
Click here to go back to the National Arts Festival Accommodation overview page.
Last Modified: Tue, 09 Apr 2019 11:56:37 SAST