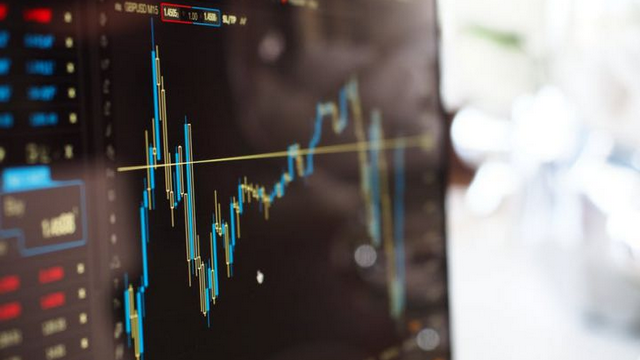 Rhodes > Critical Thought > News Slider Feed 1
Business Unusual – what about business education?
Date Released:
Sun, 19 January 2014 10:37 +0200
By Leticia Greyling, Senior Lecturer at Rhodes Business School
The JSE's listing requirements included this aspect in 2010, making South Africa a leader in the field of sustainability (meaning financial, social, environmental and governance) and integrated reporting.
Local and global surveys on sustainability in relation to consumer behaviour, market demands, competitive advantage and global changes abound, and transparency, monitoring and reporting seems to be on the lips (and in reports) of management executives and companies.
Arguably, a very different business environment than a decade ago – at least when looking at leading, progressive organisations.
Yet, when it comes to changes on what business schools include in their curricula and university commerce faculties' approaches to management education, there seems to be a gap with today's progressive business requirements.
Although no comprehensive, empirical research has been done on the South African business schools' changes in curricula over the last few years or decades, a quick review of their MBA offerings show limited structural or content changes to the traditional MBA degree.
But promisingly, we see the inclusion of courses around ethics and business, corporate social responsibility and developmental modules such as leadership becoming common language in these qualifications.
Avoiding the frequently practiced "bolt-on" approach to sustainability education, where sustainability courses or modules are merely added to a curriculum programme – almost as an after-thought to meet some minimum criteria – can be tricky.
Integrating sustainability principles, concepts and approaches into an entire MBA degree, executive or corporate education programme remains a challenge for many commerce faculties and business schools.
The ideal of sustainability being "built-in" within business and management education is gaining traction however.
We see encouraging initiatives such as the "50+20" publication on Management for Sustainability, which was launched last year at the United Nations Rio+20 conference.
It came about as an initiative to help address concerns raised about business schools as "breeding grounds for a culture of greed and self-enrichment in global business at the expense of the rest of society and of nature" (Global Focus, 2013) and sets a vision whilst providing guidance to transform business and management education for the common good.
As Peter Bakker (head of the World Business Council for Sustainable Development) says: "The 50+20 initiative is an ambitious effort that highlights the urgent need for radical change in what we teach and how management education is delivered today. In a world that faces so many different and fast-evolving challenges, the initiative is indeed timely and needed."
The publication has also received praise from corporations such as Unilever, with CEO Paul Polman stating that "50+20 not only raises the sights for those charged with the development of our future leaders, but also provides a clear roadmap for delivering on that ambition. As such, it is an important contribution to a journey of transformation that affects not only the future of business, but the very planet itself."
Similarly, global initiatives such as the United Nations' PRME (Principles for Responsible Management Education) identified the need for business schools to change their practices.
Launched in 2007, PRME now has approximately 470 signatories – a great achievement.
Of concern though, is the low number of participants from emerging economies.
In a recent publication (Global Focus, 2013), they report the following numbers as signatories from the representative regions: Asia: 51; Africa & the Middle East: 31; Latin America: 64; and Eastern Europe: 46.
This compares poorly with Western Europe's 157 and North America's 108 signatories. Although signing up to the PRME is by no means an accurate indicator of management education practices in BSEEs (business schools from emerging economies), it does raise the question of how these developing countries, universities and schools are considering the role of management education in a changing global environment.
It's a discussion that we need to be involved in, to also inform international education standards, requirements, attitudes and methodologies.
In the latest EFMD business magazine – Global Focus – they discuss issues facing business schools.
Mention is made of key challenges for these schools relating to current economic problems, public funding, technology and demographics.
Yet, there's also increasing discussions around the types of leaders business schools are producing, with a strong focus on responsible leadership. These leaders need to deal with the so-called VUCA market: an increasingly volatile, uncertain, complex and ambiguous world (Turpin, 2013). And business schools and management education faculties and institutions need to adapt their traditional curricula to address this need.
In an assessment to establish the Rhodes Business School MBA programme's "edu-footprint", we looked at mainly if and how sustainability concepts are integrated within the degree and found surprising results from teaching, curriculum, staff willingness and assessment perspectives.
Of interest, were the findings from the vast majority of lecturers, guest speakers, internal and external facility who indicated the need for more significant changes in their courses to address sustainability aspects – and the importance of sustainability topics and themes relating to their disciplines.
Yet, the development of staff and faculty to deal with these concepts have not always received top priority (the focus tends to be around curriculum and student development) and highlighted the need for a more comprehensive approach to changes in MBA curricula.
Initiatives to increase the involvement of business and management professionals, practitioners and thought leaders have yielded positive results, but challenges remain around academic staff development and developing common language for dealing with sustainability business education.
It's a daunting and exciting challenge, making this journey a necessary multi-stakeholder one.
We can count ourselves fortunate in South Africa, especially when dealing with sustainability challenges and opportunities – and also from an education perspective.
These responsible development and economic growth challenges face us on a daily basis, as does social concerns and environmental considerations.
Issues such as HIV/Aids, responsible and fair labour practices, social equity and biological diversity, pollution, resource scarcity and environmental degradation aren't simply theoretical concepts being debated in class rooms and around dinner tables.
We deal with them – granted, in varying degrees of success and transparency.
They're direct or indirect operational and strategic concerns and opportunities which all businesses and organisations in South Africa (and in the continent and other developing regions) face.
We therefore grapple with these complexities and changes, constantly investigating and identifying new approaches and solutions.
Thus making the need that more urgent for our management and business education to also seriously review, redesign and reconsider its creative and innovative attitudes in the education and sustainability realm.
There's a business case to be made for sustainability, coupled with what responsible leaders in industry are referring to as a moral obligation for improved business practices.
Our education in this regard should therefore also evolve.
REFERENCE: Global Focus (volume 7, Issue 2, 2013) – an EFMD (European Foundation for Management Development) publication available at: http://issuu.com/efmd/docs/global_focus_vol_07_issue_02_online/1
Source:.