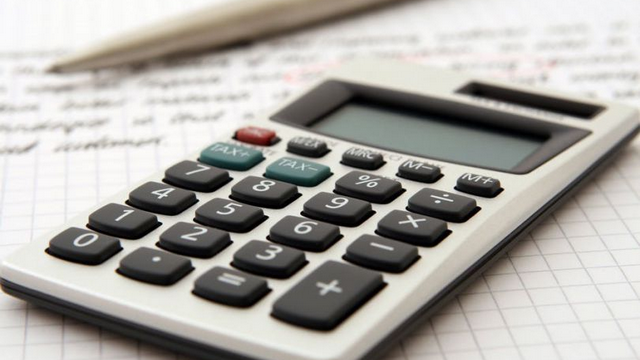 Rhodes > Critical Thought > News Slider Feed 1
What's the impact of one pink dress?
Date Released:
Wed, 21 November 2012 11:38 +0200
By Jacob Lief, President at Ubuntu Education Fund
I run a development organization,Ubuntu Education Fund, and I believe that our model is an example of an excellent impact investment. I see the value of impact investments, but I'm appalled at some of the misguided language currently in use, particularly the language of "cost-effectiveness."
Google "impact investment" and you'll find all sorts of metrics defining cost-effectiveness and solicitations that ask you to donate your money to people who give you the most bang for your buck. When I'm raising money in New York or London, people often ask, "How many kids can I get for ten thousand dollars?" They want to know the exact cost of one life, and they want to know how we measure it.
Currently, there's a boom in rating agencies that focus on nonprofits. They use sophisticated heuristics to measure effectiveness. One agency, GiveWell, rates charities according to whether it takes them more or less than $10,000 to "save a life."
GiveWell's favorite charity is the Against Malaria Foundation. Don't get me wrong: I believe in the Against Malaria Foundation and think that it does important work. Giving $10 for a bed net is effective. But it is a very different "effective" from investing $5,000 a year to help put an abused child into counseling, make her home safe, send her back to school and help her stay there.
It's difficult to compare one act to save a life with a lifetime of meaningful interventions that not only save but also change a life. How do you compare apples to oranges? Bed nets to university diplomas?
I would argue that the cost-effectiveness metric is harmful and misleading. It is narrow and self-serving, existing just to make people feel good and in charge. It is also a classic case of cognitive dissonance. Take a moment to think about what we consider necessary to spend on our children's lives in order to "save" them. $5,000 a year doesn't go very far in most of our lives, and raising a child properly is expensive no matter where you live.
By GiveWell standards, Ubuntu is way off the charts. Take Siya. She has been with Ubuntu for 12 years, since she was 8 years old. She is HIV-positive. She lived in a shack, with an unstable family.
We have spent an average of $5,200 per year on her. We took care of all her medical needs from HIV treatment to eye exams. We provided after-school programming. We helped her family repair their home. We helped her take entrance exams. For her university graduation, we went with her to buy the dress of her dreams. It was pink. What is the impact of a pink university graduation dress on a girl who thought she might not live to finish high school?
One might argue that this was a poor impact investment: $62,400 to save one life. But dig deeper. What's the real cost-benefit ratio? Think of the ripple effect. We do more than save single lives — we save families. Independent research has shown that the cost to society of a child in Siya's position who is not enrolled in Ubuntu's cradle-to-career program is $9,000.
Weigh that against the money Siya will make in her career and against the impact of creating productive citizens who will lift up their families, community and country. We have evidence to prove our impact. Every dollar we invest in an Ubuntu child leads to a gain of $2.20 for society, resulting in a $195,000 net lifetime contribution to society.
Bed nets are important. Metrics are essential. I believe in both. But I think it's dangerous to take arbitrary measures of success and apply them across the board to every nongovernmental organization, regardless of its position in the landscape of social change.
"Cost-effectiveness" is meaningful when you do two things: individualize the metric to suit the context, and focus on long-term outcomes rather than short-term outputs. At Ubuntu, we developed a set of intermediate outcomes (health status, home environment, and educational progress) that lead to our ultimate goal of a productive adulthood defined by stable income and health.
We have specific measures for each outcome, such as adherence to HIV treatment, number of check-ups, academic progress and home security. We place each client on a scale tied to these outcomes, which shows whether he or she is on or off track to ultimate success. Each individual metric affects the whole, and the whole gives us a clear individual picture over time.
Vulnerable children do not turn into functional adults overnight, or in a 12-month grant cycle.
Nonprofit work often uses emotions to obfuscate the lack of tangible results, but my rejection of an inflexible definition of cost-effectiveness is not about emotions. Siya's graduation dress is not an emotional artifact. It is real, and it stands for something. I'm talking about profound change, not just a gratuitous feel-good moment. I'm talking about saving a life over the long term — from cradle to career.
All the heuristics in the world are useless if they do not look deeply at the long-term implications of any act of "saving" a human life.
This article was originally published on the devex wesbite
Source:.