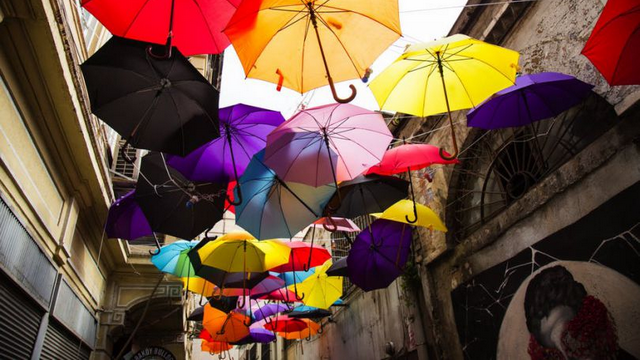 Rhodes > Critical Thought > News Slider Feed 1
Your future is the one you choose – now build it
Date Released:
Tue, 27 August 2013 10:56 +0200
By Cheryl Carolus, Executive Chairperson at Peotona Group Holdings.
BUT the question : is how long will it take for good to to triumph and at what cost? A key determinant in answering this question is YOU as an individual and how you align yourself with like-minded people in your society and the world to ensure this triumph of good.
At the age of 13 years I decided that I hated the system of apartheid that sought to make me complicit in reducing myself to being a lesser human being, not worthy of what my country should offer citizens and that sought to make me accept that my role on earth was to be forever a hewer of wood and a carrier of water. This was decreed to be so purely because of two things I was born with – the colour of my skin and my sex.
And at the age of 13 I decided to say NO to that. So I joined my first political organization at age 13. And I spent my entire life thereafter determined to fight inequality. It is a journey that I continue on even now as we are about to enter our twenty first year of democracy and freedom.
I decided to join others in organizing ourselves to fight back and to end the system of apartheid. We decided to build a non-racial, non-sexist democracy. Without a doubt, one of the seminal moments in that journey (that is far from over) was the UDF launch in Mitchells Plain on the 20th of August 1983.
That gathering of brave patriots from all walks of life, from all the corners of our land, gave us strength and courage to forge ahead, break down the final barriers of the apartheid state and to build the brave new world we envisioned.
On that miserable, cold, rainy day, Black and White, Veterans and Youths, women and men, urban and rural dwellers reclaimed the power so brutally suppressed by the increasingly draconian laws inflicted upon us by an illegitimate regime since the clampdown that brought about the Sharpeville massacre, the hangings of Vuyisile Mini, Solomon Mahlangu and many others, that gave us the murder of many cadres, that gave us the forced exile and imprisonment of our leaders, the bannings and house arrests, the suppression of the media, the sacrificing of young men in a senseless war on our borders and with our neighbours. They tried it all, but on that day, the 20 August 1983, we told them, they had lost the war against the people of South Africa.
It had not been easy to get to that point where we could launch a united front. It took us two decades after Sharpeville and much blood and many lives to get there. It taught us that there is indeed "no easy walk to freedom". One has to work hard to achieve the good things in life.
We had to rebuild the liberation movement brick by brick; on solid foundations. The apartheid government decided to crush the UDF through successive States of Emergencies that put our country under effectively martial law, for six solid years. They killed even more, put tens of thousands of activists in jail, banished even more, they armed vigilante groups. They got support from significant sections of big business. But they could not turn back the tide. They HAD to release Nelson Mandela and all political prisoners. The exiles returned home.
Today, we have a solid house; a house that can shelter all and that can weather any storm – that house is the best constitution in the entire world.
Now, in 2013, we have to make some important decisions. We need to decide how this house of ours will be furnished; whether we plant our garden with good seeds that will give us all food, season after season; who gets to sit at the table when food is served. We are the generation that will decide if we have only a small table where only a few can sit and eat everything while most are outside the house and are only able to look through the heavily guarded and barricaded windows and gates, or, if it will be a house filled with laughter and where no one is obese from over eating and no one is malnourished.
In many ways the struggles we face today are tougher and much more complex. It is easier to know what you hate than to know what you want in its stead. It is easier to break down what you hate than it is to build what you love and will respect forever. To build something, you need vision, you need plans, you need tools and you need people. Well, we have all that, and yet we are floundering.
But let us take comfort from the fact that we have come a very long way from our painful past. I take the strongest exception to people who say things are worse than what they were under apartheid.
I believe that today as we make choices (and indeed we will continue in the future to make choices); these choices come with consequences that we and generations after us will have to live with.
I believe the biggest threats to our democracy are poverty and inequality. Our country has in recent years, earned a title that we should be ashamed of : we have the biggest gap between the rich and the poor. We are the most unequal society in the world, we have the biggest gap between those who have and those who have not. Are we surprised then that we have such profound social problems? Are we surprised then that we had Marikana? Why is it that today, babies are still dying because they do not have food to eat whilst the levels of obesity and health problems associated with excessive consumption is on the increase?
My appeal to all of us is : let us draw on the lifestyle of Tata Madiba, and teach ourselves a culture of ENOUGHNESS. Let us learn when to stop as we accumulate the stuff that is supposed to bring us and our families security.
To you who are students who will become professionals, do fight for your right to decent and fair remuneration. But do also be cogniscent of the big gap in earnings between the tiny numbers of those who constitute management and the vast majority in the workplace who battle for a living.
We are currently in negotiation season. I wish for wisdom amongst all. The wisdom to understand that our economy is under severe strain and that austerity now will stand us in good stead further down the line. Those in leadership have to lead. Our elected leaders in government and legislatures and those leaders in management in the private and public sectors should show the way; they should demonstrate sensitivity for the fact that the impact of inflation and the rising cost of living is felt far more acutely by those who earn the lowest incomes. I appeal to those who have earned handsomely to make demonstrable sacrifices in what they expect for bonuses and salary increases this year and while this economic hardship continues.
If you don't, you will have no right to expect your workforce to be reasonable in their demands. And please look at the difference in pay between yourselves and the lowest paid workers in your workforce. In general, it is shocking. It is not sustainable. As long as we have these gaps and as long as it continues to grow as it is now, we are at severe social risk. We will never have social cohesion without social solidarity.
Those in power, those who are in leadership positions in the public and private sectors can and must decide at this point in history, to choose to start to close the shocking gap between us. Good leaders MUST lead. Please do so now.
I want to speak to all of us, rich and poor about ENOUGHNESS. Let us learn to live within our means. It is a fact that we are living way above our means. So the loansharks are getting away with garnishee orders that significantly reduce our take home pay so that there is hardly anything left to feed our families. If we can't pay for it in cash, we should wait until we can. And those who make their money out of hire purchase agreements so unscrupulously where they have business models that are not based on selling services or goods, but on charging exorbitant interest for hire purchase, should be held much more accountable. I applaud government for it's efforts to look at ways of tightening regulation in this regard. But, in the end, we should not be relying on government regulation. We should be looking at our own greed and materialism.
To the students among us, please work hard and do not only be satisfied to get a "Pass". Please strive for excellence. You are a group of remarkable young people who have defied the odds to even pass matric, let alone get to university. Apart from your fees, their is significant tax payers monies that have been invested in you. And when you leave, please remember those who made your advancement in society possible – your parents and poor people in general who pay tax on their purchases every time they go to the shop, those who honestly pay their dues to SARS.
And please do start now to teach yourself and those close to you, the culture of ENOUGHNESS. Teach yourself that you are the only obstacle between yourself and any goal you seek to achieve. And achieve those goals slowly and surely, not through shortcuts and dishonesty. Do be ambitious, never be complacent. Realize that your ambitions can only be fulfilled if you lift as you rise. Your growth and success will be so much deeper if such growth and success adds value to those around you and society in general.
Societies need successful and ambitious people. Societies need to ensure that each successive generation is better off and better equipped to make society a better place for all. Societies need generations who measure their personal success by the value that they add to their society.
You students have so much more opportunities today. Grab them, make successes of them. Be the very best you can and build a nation that we will still be proud of in another 30 years time.
Viva Unity!
Viva Democracy!
Long live the spirit of the United Democratic Front!
Long live the spirit of Nelson Rolihlahla Mandela!
The above is the transcript of the address given by Ms Carolus at the the Rhodes Business School, Business Forum on the 26th August, 2013 at Rhodes University.
The presentation can be watched by clicking:
Cheryl Carolus: Part 1 (7mins57secs)
Cheryl Carolus: Part 2 (8mins 37secs)
Cheryl Carolus: Part 3 (5min 45secs)
Source:.