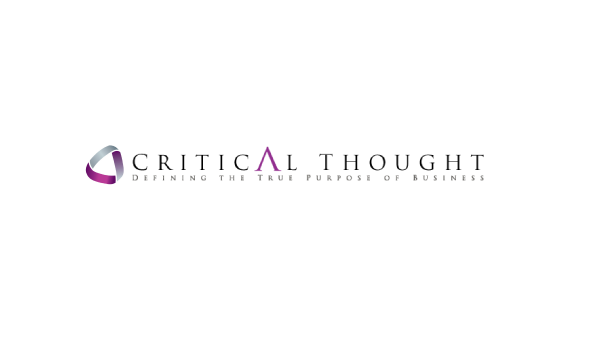 Rhodes > Critical Thought > News Slider Feed 3
Perspectives on globally responsible leadership
Date Released:
Thu, 1 September 2011 14:06 +0200
By Seya Shayi, Executive Board Member at Eskom Development Foundation.
This presents a fresh challenge to what leadership is all about. In my view, leadership is about creating a sense of purpose for the people that are being led. It is also very important to consult broadly in order to get ownership, which is a critical ingredient for the realisation of that purpose.
In realising this purpose, everyone should take a keen and very genuine interest in addressing diverse economic, social and environmental issues. It is important to underline "very genuine", as most organisations fall into the trap of doing things that are most fashionable and flavours of the millennium.
Our world is no longer separated by the oceans, the mountains and our boundaries. Technology has made sure that we are all accessible to one another, at the press of the button. We trade with one another, our economies are intertwined and inter-dependent. Our local actions may have profound global impacts.
As such, situational leadership should take centre-stage in all leadership. This is particularly important as it allows for the context of the environments of interest to be well understood. This is a necessary ingredient for taking correct and relevant decisions.
We could consider the recent global financial crisis as a very good example of this impact. The crisis started in the USA, causing a domino effect across the globe.
A globally responsible leader should appreciate these inter-dependencies, so as to strive for win-win solutions or epilogues when dealing with global dilemmas. This approach will ensure that we resolve the global "commons dilemmas" – where we are typically fighting over resources to the long-term detriment of our people and our planet, which would have a negative impact on sustainability.
Sustainability is very important in today's world. A global leader should understand and believe that the world has sufficient resources to feed all who live in it, except for greed (as Mahatma Ghandi once intimated).
This is in keeping with the ancient Indian proverb – "Treat the earth well: it was not given to you by your parents, it was loaned to you by your children. We do not inherit the Earth from our Ancestors; we borrow it from our Children." I further amplify that the end in mind should be achieving a win-win situation. This is the spirit of sustainability which should be embraced by the leaders of the world. We, as global leaders, have the duty and responsibility to ensure that we preserve this earth for the benefit of future generations.
We can only preserve this earth if we engage in conversations that ask critical reflective questions relating to our organisations and how we do business. These questions relate to our business operations, services and products as they relate to sustainability.
Our leadership role is to give direction to the people we lead, so as to set the tone at the top. We must further ensure that there is alignment throughout the organisation. In creating this alignment, we must continuously emphasise the systems thinking approach which demonstrates the inter-dependence across the globe. A simple example is that no one company can survive without another, including its own competitors. Finally, seek and maintain commitment to operationalise the vision we have created.
This leadership role should not only be limited to our organisations and countries. As it was stated earlier, we have to think globally while we act locally. This encourages that we take our leadership role to the global stage in order to extend and integrate our sustainability efforts across the globe.
The tragedy of the commons can be effectively avoided if we all work together on issues that have global impact. As individual leaders, organisations and countries; we need to have emotional intelligence which will ensure that we effectively navigate our way through the challenges.
The significance of emotional intelligence lies in its four facets, namely self-awareness, self- management, social and relationship management. A simple example to illustrate this is that there is very little value in bearing grudges to the detriment of other people.
Revenge more often results in the deterioration of many people's lives, and destruction of nations. In South Africa, this tragedy was successfully avoided under the leadership of President Nelson Mandela. After 27 years of incarceration, he became the 1st democratically elected President of the Republic of South Africa. During his term, he preached reconciliation (instead of revenge).
Even when Mr Chris Hani was assassinated in 1993, he still preached reconciliation. As such, he averted potential civil war and saved this nation from the brink of war & destruction. That is the epitome of globally responsible leadership.
Going back to the concept of "being very genuine" about dealing with sustainability issues, the integrity of organisations doing (international) business is brought to the fore. In very simple terms, integrity is alignment in what you think (organisation's vision), say (organisation's mission) and do (organisation's activities).
I can also reflect on the struggle icon, Mr Steve Biko who wrote the book, "I write what I like". In this book, he mentions that "If you have nothing to die for, then your life is not worth living". This demonstrates a very deep level of political integrity and commitment.
Integrity in the business environment can be facilitated and supported through policies, procedures and guidelines. In South Africa, we have the King Corporate Governance which is a set of rules that apply to all organisations in the country. This governance expands on the triple bottom line (people -profit – planet) focus of businesses, for sustainability. It assists in creating a culture of integrity in South African businesses.
Another important root of integrity in the South African context is Ubuntu. There is a saying that "Umntu Ngumntu ngabantu" ("I am what I am because of you and you are what you are because of me").
This is about recognising and respecting humanity and also supporting people to grow and thrive. It is recognition that one cannot succeed on one's own efforts alone, but rather through efforts of and support from others. Globally responsible leadership is about embracing Ubuntu. This can and should be extended internationally.
Doing international business necessitates the ability to learn, understand and accept the culture of other people across the globe. This will facilitate the blending of their business with the cultures that prevail in the countries they do business in, while they also teach their home culture to the new employees.
In going this way, this may even challenge your own values as individuals and organisations. Integrity of an organisation is made up of individual employees' integrity because organisations are represented by the people who work in them.
Therefore, it is very critical that the employees live and project the values of the organisation they work for. They are often the "faces and the mouths" of the organisations. As such representatives, they give the first impressions of the organisation, to the stakeholders who interact with their organisations.
In drawing to a conclusion, firstly I want to commend Daimler Chrysler for putting this program together. It is a great opportunity for global leaders to get together and have a conversation on critical global challenges. Taking part in this intervention would afford me an opportunity to interact with other global leaders in order to exchange our knowledge and experiences.
It is also an opportunity to reflect on global challenges and how we can make a contribution in dealing with them. Most importantly, we can deep-dive into some global initiatives that have not been concluded on (like the Kyoto Protocol), in order to advance our thinking on how such issues can be concluded. The above, in a nutshell, summarises what I would expect out of this program.
Lastly, I would like to briefly share what my contribution could be. Firstly, I was born and bred in South Africa, and grew up during the apartheid system.
I also witnessed the collapse of this apartheid system, the release of our icon Mr Nelson Mandela and the ushering of the new democracy. I also had the opportunity to study in Germany to be a master artisan. Most recently, I had the opportunity to attend a session at the Aarhus Business School in Denmark. All this experience has enriched me, and broadened certainly my horizons.
To this intervention, I would certainly bring a rich South African flavour. With Mr Mandela leading our country and preaching reconciliation, after being imprisoned for 27 years, is a great South African miracle.
When the leader of the communist party, Mr Chris Hani was assassinated in 1995, the most natural course for South African politics was civil war. However again, under the leadership of the then President Mandela, the country pressed on with reconciliation.
More specifically, I would be very comfortable contributing the following (amongst others):
Share how we achieved reconciliation instead of revenge, an important trait for any global leader.
Deep-dive on the concept of Ubuntu, and why it is important for any global leader
How South Africa was cushioned from the global financial crisis, as a result of the National Credit Act.
Share personal views on global warming and the sustainability of our planet. Specifically looking at some South African companies and their initiatives for dealing with climate change.
How sport unified South Africa – reflecting on the most recent hosting of the 2010 FIFA World Cup. It is important for global leaders to unify around one common cause.
"Leaders make or break the structures they lead. Every result that is achieved can and should be attributed to the leadership style that prevail at a time".
Daimler invited MBA candidates from business schools around the world to write an essay on Globally Responsible Leadership. A total 600 essays were received by Daimler. Based on the strength of the essay, Seya and 124 other candidates were chosen to join Daimler World Dialogue 2011, part of the Globally Responsible Leadership Initiative (GRLI) from the 3rd to 7th October in Stuttgart.
Source:.