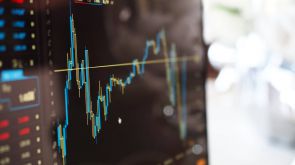 Rhodes > Critical Thought > News Slider Feed 3
VBS Mutual Bank should be allowed to collapse
Date Released:
Wed, 24 October 2018 09:54 +0200
A leading article appearing on the City Press Sunday newspaper on the 12 August 2018 reported that private talks led by the ruling party's (African National Congress) top 6 leaders were underway to find alternative solutions to save the VBS Mutual Bank from collapsing.
VBS is a wholly owned black bank with its offices based in the Limpopo province. Recently it has been in the headline news for looting of the bank's funds by the executives of the company, ranging from buying expensive cars, lavish holidays to expensive gifts for the Venda King and friends associated with the bank executives, financed using the bank's customers' money.
The City Press reported that the National Treasury instructed 15 Municipalities to withdraw their deposits, subsequently the SA Reserve Bank put VBS under Curatorship to stop the looting that is estimated to be in hundreds of millions. Some of the 'Stokvels' and Burial Societies will be able to claim their funds to a maximum of R100,000 in a Nedbank account through a process being facilitated by the SA Reserve Bank.
My point of view is less about the political involvement in saving the bank, rather it seeks to answer the question, should VBS be saved from collapse? One of VBS values reads "we understand our strategic importance in society by maintaining the highest standard of governance, local empowerment & and ethics". VBS failed to uphold all the main aspects of its values.
Governance: the executives blatantly looted whilst the board was watching, breaching the Corporate Governance principles. King IV Code of Governance states that "a company must demonstrate an ability to create value for itself and for others", VBS failed at both levels.
Local empowerment: the 'Stokvels' are initiatives pursued by mainly poor societies to financially empower themselves through group funding, by looting these funds VBS failed to empower these locals.
Ethics: the self-serving unethical conduct of VBS executives is an indication of their total disregard for ethics. Therefore, VBS executives failed to create value for the business entity, their customers and society at large. This is a clear indication that these executives created the bank with one thing in mind, to self-enrich themselves exclusively. An organisation that carried out such unethical and corrupt conduct does not deserve to be saved from collapse, rather the society will be saved from these greedy corporate executives.
Joseph Stiglitz, an American economist based at Columbia Business School in his book The Price of Inequality criticises the act of saving companies from collapse after they have greedily and unethically taken from society. Stiglitz claims that all that it creates is more and more inequality and social instability, as the greedy executives will loot again until society say 'enough is enough' at a price of social unrests and violent demonstrations in some cases.
Social instability has already been witnessed in the Malamulele and Vhuwani areas of Limpopo with locals clashing over access to basic resources, blatant corruption and misuse of their hard earned money can only lead to further social unrests.
It is only when they are left to collapse that the corporate companies will learn to uphold the Corporate Governance and Ethics principles, and take their own stated values and mission statements more seriously with an understanding that they have a responsibility to create a shared value.
VBS Mutual Bank appears to have failed to understand their strategic importance to society, as stated in their values; therefore they should be allowed to collapse.
Source:Critical Thought