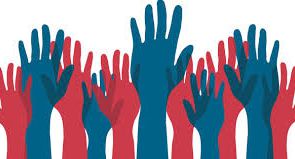 Rhodes > Critical Thought > News Slider Feed 3
Way of the Whistleblower
Date Released:
Wed, 24 October 2018 09:51 +0200
Hardly a day goes by without us reading in the newspaper that someone has done something wrong somewhere in business or government. It feels like a barrage of corruption and wrongdoings but it's not new, it has just accelerated in a national climate where successive wrongdoings have been allowed to continue, without being exposed or punished.
In this climate we have to give whistleblowing far greater prominence and acknowledge all the whistleblowers who have faced job-and life-threatening circumstances but still done the right thing.
There are too few of them because there is currently a worrying disconnect between the whistleblowing policy many organisations espouse, and the act of whistleblowing, as too often people are discredited or they lose their jobs after whistleblowing. When people who have blown the whistle get victimised or fired instead of praised or promoted, it sends the wrong signal. People then choose to rather keep quiet or leave the organisation than face the negative backlash. The consequence is that corruption and wrongdoing gets worse.
At the heart of this unhealthy situation is destructive, unethical leadership. This is well explained in an article titled: The toxic triangle: Destructive leaders, susceptible followers and conducive environments, by American business and leadership specialists Art Padilla, Robert Hogan and Robert B. Kaiser. The article was published in 2007 and is as appropriate today as it was eleven years ago. They write: "Destructive leadership entails the negative consequences that result from a confluence of destructive leaders, susceptible followers and conducive environments… Destructive leadership focuses on a leader's objectives and goals, as opposed to the needs of constituents and the larger social organisation".
The toxic triangle easily establishes itself in an organisation where the leadership is characterised by narcissism, manipulation, intimidation, coercion, one-way communication and disregarding or discrediting other people's views. It breeds demoralisation and fear. It discourages whistleblowing because they know that doing the right thing will impact badly on them.
It goes without saying that not all whistleblowers are ethical; some have a devious motive, but the majority do not; they feel it is their duty to point out wrongdoings for ethical reasons and for job sustainability reasons, given that it is only a matter of time before mismanaged, corrupt organisations are exposed, need to be bailed out or collapse.
South Africa has several recent examples of this, including Steinhoff and Eskom. When Suzanne Daniels, the former head of legal and compliance, blew the multibillion rand whistle on Eskom, its Gupta contracts and the payments to McKinsey & Co, she was fired, went to the CCMA and won her case, was reinstated and then fired again, inter alia for allegedly authorising legal fees for former Eskom chair Dr Ben Ngubane that had nothing to do with Eskom. She has vowed to continue her fight.
Whatever the rights or wrongs of the situation might be, it emphasises the pressing need for authentic, ethical leadership in organisations. This is the only way to create an environment of psychological safety at an individual and group level where people feel safe enough to draw attention to any wrongdoings that might be happening, and know that they will be treated fairly.
It also becomes extremely difficult when whistleblowers have to break the law in order to do the right thing, such as copying company data or sharing confidential information with a third party. Mostly, they are not agents of the state who are backed up by laws that enable them to undertake 'sting operations'. In this regard the law is problematic and does not provide sufficient safeguards to whistleblowers who subsequently find themselves being charged for breaching company policy in the quest to expose the wrongdoing.
Having an effective and fair whistleblowing policy applies to all organisations and professions because even those that uphold the highest professional and ethical standards will, at some time, experience incidents of deviant and wrongful behaviour. In fact in ethical organisations where whistleblowing cases are uncommon, the danger is that people would be reluctant to rock the boat, because of the fact that the organisation is 'mostly ethical'.
Authentic leaders need to make sure that whistleblowing policies remain open and accessible to people at all times and impress on them the need to maintain the organisation's good standing by reporting any wrongdoings, no matter how large or small, common or uncommon.
There is a wealth of literature on authentic leadership and whistleblowing that is well worth reading. In a paper published in the Journal of Business Ethics titled Authentic Leadership and Whistleblowing: Mediating Roles of Psychological Safety and Personal Identification by leadership and psychology specialists Sheng-min Liu, Jian-qiao Liao and Hongguo Wei, they write: Building appropriate whistleblowing policy promotes trust but this effect is limited if leaders ''don't reinforce ethical behavior''. They attribute this quote to an article by law specialist David Lewis, titled Whistleblowing in a changing legal climate: is it time to revisit our approach to trust and loyalty at the workplace? published in 2011 in Business Ethics: A European Review.
Liu, Liao and Wei explain that authentic leadership includes four dimensions: self-awareness, balanced processing, relational transparency, and internalised moral perspective. Self-awareness is defined as "the extent to which leaders are aware of their strengths, weakness, and motivation, as well as discerning how employees recognise their leadership. Balanced processing means soliciting opinions that even challenge leaders' authority. Relational transparency refers to exposing oneself, such as publicly expressing and sharing thoughts, perceptions, and information. Internalised moral perspective shows that leaders' behaviours are guided by their internal moral values and beliefs rather than by external pressures such as organisational corruption or threats from peers".
They further add that whistleblowing appears to be easier at the collective level and that even in companies with an open channel for blowing the whistle, 20% of employees are afraid to report wrongdoing individually. They are more inclined to do so in the presence of "team psychological safety" where the risk of exposing organisational corruption is psychologically spread.
This is not always possible as LeisureNet international group treasurer Wendy Addison discovered when she blew the whistle on the LeisureNet fraud scandal being perpetrated by members of its senior executive in the early 2000s. LeisureNet operated the Health and Racquet gym franchise and was liquidated in 2000 after running into financial difficulties. The Western Cape High Court found the two top executives guilty on charges of fraud and they were sent to jail, albeit in some people's opinion for too short a period, which perhaps set the tone for the worrying trend today that executives are seen to be getting off scot-free.
Addison was the only woman senior executive in the company at the time and she found herself isolated by the male buddy network, as she explains: "As the only female on my team, in the 1990s and in a chauvinistic South African society, I was never invited to the company rugby box. I was never invited to cricket matches. I was never invited to play golf on Fridays. My all-male colleagues in my team had a nickname for me. I was known as 'Wendy the Wildcard', the most likely person to respond to certain situations in an unpredictable way…It's only more recently that I appreciate how this apparent negative framing dissipated my intra group loyalty to my team and harnessed my inter group loyalty to the stakeholders, giving me greater leverage to speak up and speak out against legal malfeasance."
Whistleblowing had a devastating effect on Addison's life, she was ostracised, she received death threats, and felt unsafe to the extent that she left South African and went to the UK where she battled to survive. She subsequently picked herself up and started SpeakOut SpeakUp http://www.speakout-speakup.org/ an organisation that assists individuals and companies to encourage and nurture cultures of courageous conversations, and safe channels for whistleblowing.
"Companies come to us when they recognise that their biggest risk is when employees won't talk about bad behaviour. And they need help in capitalising on cultures of candour and courageous conversations," says Addison who now lectures at Surrey University and Warwick Business School, is a contributing member of the UNCAC Coalition, the Corruption Research Group of the Surrey University and sits on the advisory board of the Whistleblowing Research Unit which runs the International Whistleblowing Research Network at Middlesex University in the United Kingdom."
She emphasises that "how we categorise ourselves and other team members creates and maintains specific patterns of interaction that can weaken the capacity to Speak Up". We need to ensure we promote diversity in our organisations for a number of reasons, including ethics and compliance because when people feel pressurised to assimilate into a type of group subculture with the associated friendships, then it becomes increasingly difficult to turn away or break out of the group when wrongdoings are being perpetrated.
Authentic leaders encourage diversity and need to be vigilant in making sure there is transparency, dialogue and both a top down and bottom up whistleblowing policy to ensure that people at every level of the organisation feel comfortable about whistleblowing.
Addison advises organisations to "seek out people who think differently, who have had different experiences and who look different. A diversity of opinions, viewpoints, and identities, which is associated with more bumpy communication, often produces better group decisions".
Instead of creating a climate of buddy networks, organisations need to encourage a climate of generative, open conversations and a commitment to authentic, ethical leadership. Authentic leaders need to encourage clear whistleblowing policies and to make sure everyone understands how the policy works. People also need to know that there are independent avenues for whistleblowing, such as whistleblowing.co.za, a 24/7 free call facility. It is essential that whistleblowing for the right reasons is foregrounded at all levels if South Africa is to effect a national climate of positive change.
This article appeared in Leadership, Edition 396, September 2018. It is reproduced with their permission.
Source:Critical Thought