D‌r W Dana Philips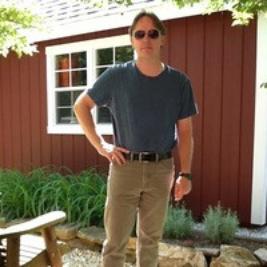 Education
Ph.D., Duke University 1991.
M.A., University of Georgia 1986.
B.A., Furman University 1980.
Areas of Expertise
American Literature
Ecocriticism and Environmental Studies
Biography
Dana Phillips received a B.A. from Furman University, an M.A. from the University of Georgia, and a Ph.D. from Duke University. Before coming to Towson, he taught at the University of Pennsylvania, Princeton University, Bryn Mawr College, Brown University, the Bread Loaf School of English in Juneau, Alaska, and (as a Fulbright Senior Specialist) the University of the Witwatersrand in Johannesburg, South Africa.
Dr. Phillips is an Americanist. He has published articles on literature and the environment, and on Walt Whitman, Cormac McCarthy, Don DeLillo, Henry David Thoreau, and Ralph Waldo Emerson. His book The Truth of Ecology: Nature, Culture, and Literature in America was published by Oxford University Press in 2003; it won the Modern Language Association's prize for best book by an independent scholar in 2004, and was republished by Oxford Scholarship Online in 2007. In his most recent scholarship, Dr. Phillips has focused on notions of "taste" in Thoreau's work; on the treatment of the mathematical sublime and nationalism in Whitman's Leaves of Grass; on concepts of the natural and the artificial in relation to the sense of place; on the cognitive skills, communicative abilities, and cultural traditions of animals, especially elephants; and on depictions in film and literature of biophilia and biophobia in relation to apex predators, especially grizzly bears.
SCHOLARSHIP:
American literature; ecocriticism and environmental studies.
RESEARCH:
New materialist ecocriticism; narratives of collapse; environmental novels; ecological and ecocritical theory.
PUBLICATIONS AND CREATIVE ACTIVITIES:
Book: The Truth of Ecology: Nature, Culture, and Literature in America. New York: Oxford University Press, 2003. Winner, 2004 MLA prize for Best Book by an Independent Scholar. Republished by Oxford Scholarship Online, 2007.
Chapter. "The Environmental Novel of the American West." In The Cambridge History of Western American Literature. Susan Kollin, ed. Cambridge U P. In press.
Chapter. "Collapse, Resilience, and Sustainability in Margaret Atwood's MaddAddam Trilogy." In Literature and Sustainability. Adeline Johns-Putra, John Parham, and Louise Squires, eds. Manchester U P. In press.
Chapter. "Weeping Elephants, Sensitive Men." Chinese translation of 2010 Safundi article to be published as chapter one of Global Ecological Discourse, Local Expression. Hueichu Chu, Hannes Bergthaller, and Dana Phillips, eds. National Chung-Hsing U P, Taichung, Taiwan. Forthcoming in 2015.
Article. "Posthumanism, Environmental History, and Narratives of Collapse." Interdisciplinary Studies in Literature and Environment (ISLE) 22.1 (Winter 2015): 63-79.
Article. Co-authored with Hannes Bergthaller, Rob Emmett, Adeline Johns-Putra, Agnes Kneitz, Susanna Lidström, Shane McCorristine, Isabel Pérez Ramos, Kate Rigby, and Libby Robin. "Mapping Common Ground: Ecocriticism, Environmental History, and the Environmental Humanities." Environmental Humanities 5 (2014). Online (open access).
Book Chapter. "Excremental Ecocriticism and the Global Sanitation Crisis." In Material Ecocriticism. Serenella Iovino and Serpil Opperman, eds. Bloomington: U of Indiana P. 2014. 172-85.
Book Chapter. "Expostulations and Replies." In Ecocriticism: The Essential Reader. Ken Hiltner, ed. New York: Routledge. 2014. 259-66. Excerpt from Chapter One of The Truth of Ecology.
Review Essay. "Ecocriticism's Hard Problems (Its Ironies, Too)." American Literary History 25.2 (2013): 455-67.
Article. " 'Slimy Beastly Life': Thoreau on Food and Farming." Special issue on Material Ecocriticism coedited by Heather Sullivan and Dana Phillips. ISLE (Interdisciplinary Studies in Literature and Environment) 19.3 (Summer 2012): 532-47.
Book Chapter. "He Ought Not Have Done It: McCarthy and Apocalypse." Cormac McCarthy: All the Pretty Horses, No Country for Old Men, The Road. Sara Spurgeon, ed. London: Continuum, 2011. 172-88.
Review Essay. Timothy Morton, Ecology Without Nature: Rethinking Environmental Aesthetics. Special Issue on Deconstruction and Ecocriticism. Oxford Literary Review 32.1 (2010): 151-61.
Article. "Weeping Elephants, Sensitive Men." Special issue on Animal Studies and Ecocriticism. Safundi: The Journal of South African and American Studies 11.1-2 (January-April 2010): 19-47.
Article. "Ecocriticism, Ecopoetics, and a Creed Outworn." New Formations 64 (Spring 2008): 37-50.
Article. "Thoreau's Aesthetics and 'The Domain of the Superlative.'" Environmental Values 15.3 (2006): 293-305.
Article. "Leaving Walden." Special issue on Walden Sesquicentennial. Nineteenth-Century Prose 31.2 (Fall 2004): 230-62. Reprinted in More Day to Dawn: Thoreau's Walden for a New Century. Sandra Harbert Petrulionis and Laura Dassow Walls, eds. Amherst: U of Massachusetts P, 2006. 211-40.
Article. "Ecocriticism, Literary Theory, and the Truth of Ecology." Special issue on Ecocriticism. New Literary History 30.3 (Summer 1999): 577-602.
Article. "Don DeLillo's Postmodern Pastoral." In Reading the Earth. Michael Branch, et al., eds. Moscow, Idaho: U of Idaho P, 1998. 235-46. Reprinted in Don DeLillo (Bloom's Modern Critical Views). Harold Bloom, ed. Philadelphia: Chelsea House, 2003. 117-27. Excerpted in Don DeLillo: Comprehensive Research and Study Guide (Bloom's Major Novelists). Harold Bloom, ed. Philadelphia: Chelsea House, 2003. 116-19.
Article. "Cormac McCarthy, History, and the Ugly Facts of Blood Meridian." American Literature 68.2 (June 1996): 433-60. Reprinted in Cormac McCarthy: New Directions. James Lilley, ed. Albuquerque: University of New Mexico Press, 2002. 17-46.
Article. "Nineteenth-Century Racial Thought and Walt Whitman's 'Democratic Ethnology of the Future.'" Nineteenth-Century Literature 49.3 (Fall 1994): 289-320. Reprinted in Walt Whitman: A Collection of Poems (The Harcourt Casebook Series in Literature). J. Michael Léger, ed. Fort Worth, Texas: Harcourt College. 2000. 116-41.
Article. "Whitman and Genre: The Dialogic in 'Song of Myself.'" Arizona Quarterly 50.3 (Fall 1994): 31-58.
Article. "Is Nature Necessary?" Raritan 13.3 (Winter 1994): 78-100. Reprinted in Ecocriticism: Essays in Literary Ecology. Cheryll Glotfelty and Harold Fromm, eds. Athens, Georgia: U of Georgia P, 1996. 204-22.
Last Modified: Sun, 24 Jul 2016 10:11:59 SAST