Catchment Research Group
The Catchment Research Group is a group of students based in the Geography Department at Rhodes Univerity. The group hosts monthly seminars on topics related to water, to encourage interdisciplinary discussion around water issues.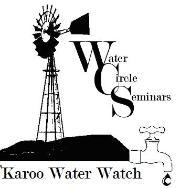 In 2013, the CRG was one of the recipients of an Environmental Award at RU. The group continues to strive towards interdisciplinary discussion and research around water issues.
Get involved in the ACTION:
Contact the coordinator on crg.geography(at)gmail.com

Visit http://www.catchmentresearchgroup.blogspot.com/
(not http://catchmentresearchgroup.wordpress.com/)
Go to the Rhodes University ENVIRONMENT front page. Suggestions/Questions? Contact environment(at)ru.ac.za
Last Modified: Tue, 15 May 2018 11:38:52 SAST