Business school focuses on leadership for sustainability
Date Released: Fri, 12 September 2014 10:37 +0200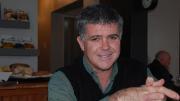 Sustainability provides unparalleled opportunities for
organisations; it helps them to become competitive, resilient and able to
grow and create long-term value, says Rhodes Business School director

He says the school has been focusing on sustainability and leadership since
2004. "Our vision is to transform business for a sustainable world. Our
purpose, therefore, is to educate and influence responsible business
practice, responsibly."
Skae tells Engineering
News that this approach was formalised as part of the curriculum because the
school had realised that there were great opportunities for all
organisations, whether private or public, big or small, to change the way
they did business.

"This is the only way to grow the economy and narrow the inequality gap that
prevails, while ensuring our planet is preserved for future generations," he
adds.

Conducting business in a way that does not take the environment into account
is an approach that is not appropriate, as "business . . . requires leaders
and managers who can think holistically and in an integrated way", says
Skae.

He says Rhodes University Business School's Master of Business
Administration (MBA) programme is completed over two-and-a-half years, and
is offered on a modular basis.

The programme comprises coursework that is broken into three blocks in the
first year and three blocks in the second year, with a mini- thesis to be
completed by the end of the first semester in the third year.

"Our focus is on providing an integrated approach to management

education,
through the engagement of our unique 4E (economy, ethics, ecology and
equity) philosophy, which goes to the heart of how our students view the
world of business and, consequently, what the purpose of a business is," he
says.

All the modules in the coursework integrate the aspects of sustainability
and leadership, to deliver a balanced education, says
Skae.

He adds that the school also offers a postgraduate diploma in enterprise
management to teach students how to create sustainable business models. The
diploma can be completed on a part-time modular basis over two years.

Skae tells Engineering
News that several engineers enrol for the MBA programme each year, "as the
focus on sustainability resonates strongly with their profession". He adds
that the school has several executive clients in the automotive, oil and gas, and mining sectors, and a
history of engaging with engineers who are at the forefront of changing the
face of business.

The school is located in an economically challenged and socially diverse
part of the country, which provides a real-world context for students to
critically think about the world in which they operate and which challenges
them to consider ways of doing things differently as business leaders, he
concludes.
Story Edited by: Megan Wait
Source: Engineering News