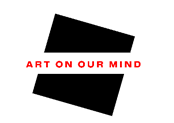 ‌DECOLONIAL AESTHESIS CREATIVE LAB: 8 – ‌14 JULY 2018
Rhodes University Department of Fine Arts
Hosted by the Art on our Mind Research Group, the Rhodes Faculty of Humanities and the Andrew Mellon Decolonial Turn Fund
Dear Rhodes University Arts Students
The Art on our Mind research group, headed by Dr Sharlene Khan, in the Department of Fine Art, will be holding a Decolonial AestheSis Creative Laboratory between the 8th and 14th of July 2018, funded by the Andrew W. Mellon Decolonial Turn Funds. The Creative Lab is a praxis-based lab aimed at introducing students to decolonial aesthesis theory, innovative practitioners and experimental process-based methodologies, in order to stimulate creativities. Our guests include Prof Bhekizizwe Peterson, South African literature scholar and screen writer; Mr Jon Alpert, American award-winning journalist and documentarian; Ms Laura Andel, Argentine composer; Zimbabwean-UK editor Ms Ellah Wakatama Allfrey and Ms Vibha Galhotra, Indian visual artist (please see biographies below).
The DA Creative Lab has place for no more than 40 participants, and acceptance into the Creative Lab is based on selection through an application process. Students eligible to apply must be registered currently at Rhodes University (students can be at any level of their undergraduate/postgraduate studies). The cost of the Creative Lab is R200 per student (any student not able to afford this fee can write to Dr Khan). Students who are chosen for the Creative Lab must be able to attend the full seven-day lab, from morning to evening sessions (no exceptions), and will participate in all activities related or unrelated to their fields – part of the challenge, but fun of this lab, is being exposed to creativity in an inter-disciplinary manner.
Selection of candidates is made on the basis of a creative presentation that is submitted to the Art on our Mind selection committee. Below, you will find 3 texts on the Decolonial AestheSis Creative Lab blogspot that will form the basis of the Decolonial AestheSis Creative Lab. Once you have read them, create a presentation in any form (literary, visual, musical, performative) that demonstrates how your praxis is/might be influenced by decolonial aestheSis theories, and how you think it will affect your trajectory/thinking about creativities. The emphasis in this Creative Lab is on the mutual relationship between theory and praxis. Literary submissions must not be more than 5 pages, and any audio-visual presentations not more than 5 mins. Selection of the final 40 participants will be based on the innovation and creativity (and understanding of the importance of decolonialising aestheTics) of the submissions.
For the textual resources, the online application form, programme and more information see:
https://decolonialaesthesiscreativelab2018.wordpress.com‌‌‌‌‌
Creative submissions and the application form must be submitted to Dr Sharlene Khan by 6pm on Friday, 4th May on the following email address: artonourmind@gmail.com. Successful applicants will be notified by mid-May 2018.
For any queries, please email Dr Khan on s.khan@ru.ac.za.
Dr Sharlene Khan
Senior Lecturer
Art History and Visual Culture
School of Fine Art
Rhodes University
s.khan@ru.ac.za
046 603 8675
083 337 6253
Guest Practitioner Biographies
Ellah Wakatama Allfrey (Editor, Writer - UK)
Ellah Wakatama Allfrey is the founding Publishing Director of The Indigo Press. A London-based editor and critic, she was on the judging panel of the 2017 Dublin International Literary Award and the 2015 Man Booker Prize. In 2016, she was Visiting Professor & Global Intercultural Scholar at Goshen College, Indiana and was Guest Master for the 2016 Gabriel Garcia Marquez Foundation international journalism fellowship in Cartagena, Colombia. The former deputy editor of Granta magazine, she was senior editor at Jonathan Cape, Random House and assistant editor at Penguin. She is series editor of the Kwani? Manuscript Project and the editor of Africa39 (Bloomsbury, 2014) and the anthology, Safe House: Explorations in Creative Nonfiction (Dundurn/Cassava Republic). Her journalism has appeared in the Telegraph, Guardian and Observer newspapers and in Spectator and The Griffith Review magazines. She has also been a regular contributor to the book pages of NPR. Her broadcasting includes reviews for NPR's All Things Considered and BBC Radio 4's Saturday Review. She sits on the selection panel for the Rockefeller Foundation Bellagio Fellowship and served as a literature selector for the Rolex 2014-15 Mentor & Protégée Initiative as well as serving as on-going chair of the Miles Morland Foundation Scholarship Selection panel. She is a trustee of The Royal Literary Fund and the Caine Prize for African Writing. A founding patron of the Etisalat (now 9Mobile) Literary Prize, she also sits on the Advisory board for Art for Amnesty and the Editorial Advisory Panel of the Johannesburg Review of Books. In 2011 she was awarded an OBE for services to the publishing industry.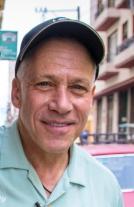 Jon Alpert (Documentarian, Journalist – USA)
Jon Alpert has produced and directed dozens of acclaimed documentaries, winning 16 Emmy Awards and two Academy Award nominations. He has also won four Columbia DuPont Awards, two Overseas Press Club Awards and a Peabody Award. More than a hundred of his reports and documentaries from across the United States and around the world have been broadcast on HBO, NBC, ABC, CBS, PBS, ESPN, Canadian, and Japanese networks. Alpert is the Co-Founder/Co-Executive Director of the Downtown community Television Center (DCTV), the oldest and most honoured non-profit community media arts centre in the country. It is located in a landmark Tribeca firehouse in New York City.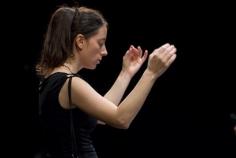 Laura Andel (Composer – Argentina/USA)
Laura Andel is a music composer and educator born and raised in Argentina, currently based in Harlem, New York City. Described as someone who "seeks to expand our sense of time, form and perception through sound" by Evening Music (WNYC, New York Public Radio), Andel's paths have taken her to compose music from small to large orchestras, and for instruments such as Javanese Gongs, Argentinean Bandoneon, Brazilian Berimbau, Russian Theremin, Ecuadorian Dulzainas, and Mochican Seashell-shaped Ceramic Trumpet. Most recently, she enjoys working with both acoustic and electroacoustic sound, and making drawings of music compositions and sonic representations. Laura Andel has received awards for her music from the Rockefeller Foundation, New York Foundation for the Arts, Massachusetts Cultural Council, American Music Center, New York State Music Fund, Edward T. Cone Foundation, BMI Foundation, Jerome Foundation, Urban Artist Initiative/NYC, the Senate for Culture of the City of Berlin, and the Argentina Music Council. She has produced several albums including Somnambulist, In::Tension:., Doble Mano, and Khartes. Andel holds a Master in Musical Creation, New Technologies, and Traditional Arts from Universidad Nacional de Tres de Febrero (Argentina), a Bachelor of Music in Film Scoring & Jazz Composition from Berklee College of Music (USA), and a Bachelor of Music in Tango & Jazz Performance from Escuela de Musica Popular de Avellaneda (Argentina). She is currently a faculty member at the City University of New York, and a teaching artist associate for the "Very Young Composers Bridge" program at the New York Philharmonic.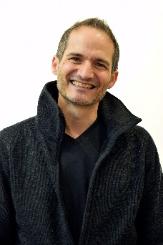 Fouad Asfour (Editor, Writer – Germany/SA)
Fouad Asfour is a writer, editor and publisher, organising independent spaces for discourse and artistic collaboration. As a member of the Johannesburg-based artists' collective Dead Revolutionaries Club he co-curated exhibitions (including conceptualising the first Joburg Art Fringe), an online webzine and conversation evenings. He has coordinated the international research project Another Roadmap for the Institute for Art Education at the Zürich University of the Arts; taught at the Market Photo Workshop and Khanya College in Johannesburg; worked in the editorial team of documenta 12 magazines; collaborated with dancer and choreographer Anne Juren in Patterns of Sport and Dance (2006) and code series (2005); coordinated the Projekt Migration at Kölnischer Kunstverein and worked as editor for the art association Secession in Vienna. He has written extensively for artists' publications and his texts are published internationally, among others in publications by the Igor Zabel Association for Culture and Theory; Sharjah Biennial, Critical Cities, Singapore Biennial, as well as in art and theory periodicals, among others the Algerian journal of social criticism Naqd, Art Education Research, Chimurenga Chronic, Camera Austria, Sicak Nal, spike art, Amkenah and contributed to the research study Creating Spaces. Non-formal art/s education and vocational training for artists in Africa between cultural policies and cultural funding (Contact Zones NRB, Nairobi). Over the past few years, he presented lectures at the Un_University symposium in Vienna; as part of the lecture series How Critical Is the Condition of Critical Writing? at SCCCA Ljubljana; and the panel discussion Decolonising the Mind, Provincialising the West at the ICA in London. He was grant recipient of the first Igor Zabel Award for Culture and Theory in 2008. He initiated the publishing project Pole Pole Press and is currently member of the Art on our Mind research team at Rhodes University Fine Art department and holds an MA in Linguistics from Vienna University and an MA in Creative Writing from Rhodes University.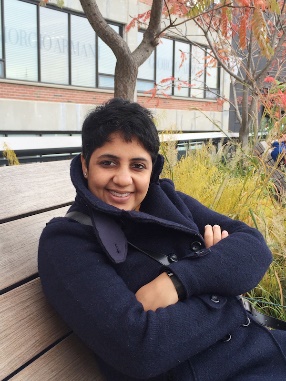 Vibha Galhotra (Visual Artist – India)
Vibha Galhotra is a New Delhi based Indian contemporary visual artist who works with numerous artistic mediums, ranging from sculpture, photography, video, to drawing. The artist often utilizes found and performative objects to create multi-sensory pieces and installations. Her work dwells between belief and reality, public and personal, science and spirituality, and the construction or deconstruction of our socially constructed systems. The tradition-based beliefs about our environment stimulate her to compare the former with the present state of the environment in the age of Anthropocene. According to Galhotra, her work is inspired by the constant negotiation between humans and the ecosystem, stimulating her to develop her practice through research and intuitive imagination. Through her massive aesthetic works, both in philosophical and structural terms, she tries to redefine her own existence and ownership in a commerce driven world. Consequently, her artistic practice crosses the dimensions of art, ecology, economy, science, spirituality, and activism. In 2017, Galhotra was an Asian Cultural Council fellow in the US, pursuing continual research on belief and reality to intervene on the subject of Anthropocene. She studied art at Kala Bhavan Santiniketan, where she completed her Masters in 2001. A recent awardee of the Rockefeller Foundation Bellagio residency in 2016, Galhotra has been honored with numerous awards over the course of her artistic career including YFLO Woman Achiever of the Year Award in 2015; Inlaks Foundation Fine Arts Award in 2005-06; the National Scholarship from the Human Resource Department, Government of India in 2001-02; and the Artist Under 30 Award, Chandigarh State Lalit Kala Academy Award in 1998. Galhotra's work will be featured in Dr. Michael Petry's upcoming book Book of Words. In addition to her numerous solo exhibitions, her work is prized in many public collections worldwide. Such collections include the KNMA (Kiran Nadar Museum of Art), India; Casa Masaccio Arte Contemporanea, Italy; Gates Foundation, USA; Singapore Art Museum, Singapore; Essl Museum, Austria; Devi Art Foundation, India; Casoria Contemporary Art Museum, Italy; Galerie Gut Gasteil (an open-air art museum), Austria; Saga Art College, Japan; Europas Parkas, Lithuania; 21c Museum, USA; ABC Gallery, India; Margulies Collection, USA; Pizzuti Collection, USA; Seattle Art Museum, USA; Haryana Cultural Affairs Department, India; and the Consulate General of the United States, India.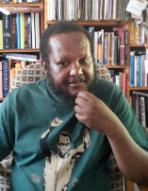 Bhekizizwe Peterson (African Literature and Theatre Scholar, Screenwriter – South Africa)
Bhekizizwe Peterson is Professor of African Literature at the University of the Witwatersrand, Johannesburg, South Africa. He served on various editorial, statutory and artistic committees, juries and boards across the continent and held invited Fellowships at Yale University and Birmingham University (U.K). He has published extensively on African Literature, Performance and Cultural Studies as well as Black Intellectual Traditions in South Africa. His books include Fragments in the Sun, Monarchs, Missionaries and African Intellectuals: African Theatre and the Unmaking of Colonial Marginality, Zulu Love Letter: A Screenplay and, the co-edited volume, Sol Plaatje's Native Life in South Africa: Past and Present. He is active since the 1970's as a writer, filmmaker and participant in Black cultural practices in South Africa and is the writer and / or producer of internationally acclaimed films including Fools, Zulu Love Letter and Zwelidumile (all directed by Ramadan Suleman) and Born into Struggle, The Battle for Johannesburg and Miners Shot Down (all directed by Rehad Desai). He recently produced Rights Of Passage, a feature comprising 8 short films, Push and Shove and South Africa 2030, each is a series of short films (10 x 24 minutes) by black young first time directors.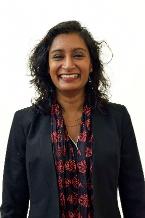 Sharlene Khan (Visual Artist – South Africa)
Sharlene Khan is a South African visual artist and scholar. Khan works in a range of media which focus on the intersectionality of race, gender and class and the socio-political realities of a post-apartheid, post-colonial society. She uses masquerading as a decolonising strategy to interrogate her South African heritage, as well as the constructedness of identity via rote education, art discourses, historical narratives and popular culture. She has exhibited in various local and international exhibitions (most recently at the Thessaloniki Biennale), and has participated in a number of international visual artist workshops and residency programmes (Egypt, South Korea, India, France, Mauritius, Italy). She was recipient of the Rockefeller Bellagio Visual Arts residency in 2009 and went on to serve on the Rockefeller Bellagio International Arts and Literary Arts panel for six years thereafter. She is second prize winner of the German 2015 VKP Bremen Video Art Award and has been twice nominated for the South African Women in Arts Award (Painting). She is a 2017 recipient of the American Learned Councils African Humanities Postdoctoral Award. She has presented academic articles and performances at numerous conferences internationally and has published articles in Manifesta, Springerin, Artlink, Artthrob, Art South Africa. She holds a PhD in Arts from Goldsmiths College (UK), and is currently Senior Lecturer in Art History and Visual Culture at Rhodes University. She runs the National Research Foundation Thutuka funded project Art on our Mind, that holds public dialogues with South African women-of-colour visual artists on their creative methodologies. She is co-convener of the African Feminisms (Afems) Conference at Rhodes University, and coordinates the bi-weekly reading group Black Feminist Killjoys. She is the editor and publisher of the artist books What I look like, What I feel like (2008); I Make Art (2017) and When the moon waxes red (forthcoming).
Source: Rhodes Faculty of Humanities and the Andrew Mellon Decolonial Turn Fund
Please help us to raise funds so that we can give all our students a chance to access online teaching and learning. Covid-19 has disrupted our students' education. Don't let the digital divide put their future at risk. Visit www.ru.ac.za/rucoronavirusgateway to donate