Claire Cordell
MA (RAU), PhD (UJ)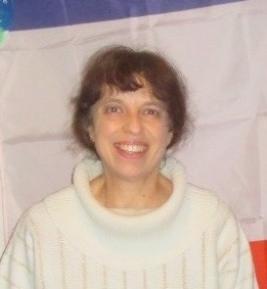 Research interest
My Masters and Doctoral studies focused on aspects of sixteenth-century French literature. The sixteenth century is a fascinating and war-torn period in French history. A love of the Graeco-Roman heritage, Italian architecture, garden design, literature and art contrast with the brutal struggle between Catholics and Protestants. For my Masters thesis I looked at the landscapes portrayed in three frame novels. For my doctoral thesis I looked at forms of violence in various short story collections. My research interest is not however confined to the sixteenth century -- I am interested in literature about war in other periods too.
Teaching
I teach French at all levels from undergraduate to postgraduate. I enjoy teaching anything and everything, from grammar to poetry and translation. As an undergraduate I studied at UPE (now NMMU) and then pursued my French studies at RAU (now UJ). I feel that all my life experiences, both good and bad, have helped shape me into a better lecturer. My aim is to be rigorous in my discipline, but compassionate as a person.
Personal interest
I enjoy reading and am an inveterate collector of books of all kinds, old or new. My ever-growing collection of recipe books focuses on French cuisine and I enjoy trying recipes out when I have time, as my students discover when we have our annual Soirée culturelle! I love meeting students and interacting with them, helping them articulate their thoughts in French and learn new skills (like explication de texte).
Last Modified: Wed, 29 Mar 2017 14:45:04 SAST