lasting tribute to your vision and generosity
When you invest in current capital projects at Rhodes, you not only help ensure that your University continues to be a place of which you can be proud - you have the satisfaction of knowing that the evidence of your generosity will live on for generations to come.
Rhodes' multi-million rand Library Building Expansion Project has been completed on time and under budget. The remarkable project, described by Rhodes Vice Chancellor Dr Saleem Badat as "the most important embarked on by the University in recent times". The official opening took place on the 4th of November 2010 by the Minister of Higher Education and Training Dr Blade Nzimande.
We still need to raise R5 million to complete this remarkable project.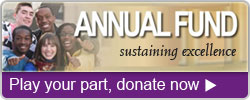 Over the next decade, we hope to find support for new lecture facilities, laboratories, residences and equipment – all geared towards providing the necessary infrastructure to attract more of the top young minds in the country.
You are welcome to make contributions of any amount towards these capital projects. Naming rights and other forms of recognition are available to those making substantial contributions towards a specific building or item of equipment.
For more information regarding Capital Projects, please contact Annelise Pienaar on +27 (0) 46 603 7024 or email: annualfund@ru.ac.za.
Last Modified: Mon, 21 May 2018 10:22:13 SAST