Make it personal
Rhodes' proud record of excellence is the result of the quality of our academic staff in our six Faculties and over 30 academic departments. Pioneers in their respective fields of expertise, our leading academics are not just interested in raising up the next generation of leaders, but in continually expanding the body of knowledge through research.
Many Old Rhodians may wish to support staff or departments which have left a lasting impression on them, or who have excelled in their fields – for example:
Prof Marc Schafer who was recently awarded a prestigious Chair in Mathematics Education
Prof Tebello Nyokong who holds a Chair in Medicinal Chemistry
Prof Christopher McQuaid who holds a Chair in Marine Science
Prof Alan Hodgson (Gold Medal of the SA Zoological Society)
Prof Ted Botha (Silver Medal of the SA Association of Botanists)
Prof Nelson Torto of the Chemistry Department (American Chemical Society Young Investigator Award)
Prof Fackson Banda of the Department of Journalism and Media Studies (2008 Media Institute of Southern Africa Press Freedom Award)
Prof JS "Goonie" Marsh from the Geology Department was awarded the Draper Memorial Award in 2008 by the Geological Society of South Africa (it is the highest award) for excellence in the advancement of South African geosciences.
Prof John Moore was awarded the Des Pretorius Memorial Award in 2009 by the Geological Society of South Africa for contributions to exploration and economic geology in Africa.
Prof Hugh Eales, an Emeritus Prof in Geology, also received the Draper from the Geological Society of South Africa in 1993.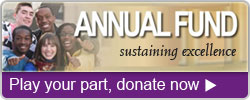 For more information regarding the Faculty or Department projects, please contact Annelise Pienaar on +27 (0) 46 603 7024 or email: annualfund@ru.ac.za.
Last Modified: Mon, 21 May 2018 10:22:31 SAST