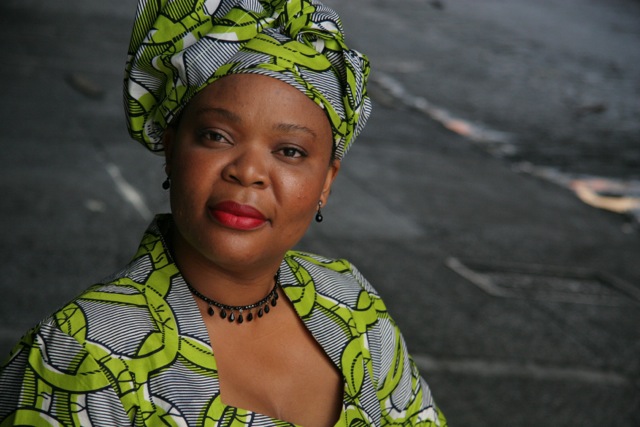 Rhodes University will bestow an honorary doctorate on Leymah Gbowee, one of the 2011 Nobel Peace laureate's at its 2012 Graduation ceremonies which will be held from 12 to 14 April.
Gbowee, who will receive a Doctor of Laws (LLD) honoris causa, shared the Noble Peace Prize with Liberia's president , Ellen Johnson Sirleaf, the first female elected Head of State in Africa, and Yemeni activist, Tawakkol Karman.
The Nobel Peace laureate was awarded to Gbowee, Sirleaf, and Karman for their contribution to the "non-violent struggle for the safety of women and for women's rights to full participation in peace-building work".
When she received the award, Gbowee said that she received the prize on behalf of women "who continue to work for peace, equality and justice across the World".
She commended the Nobel committee for awarding the prize to women. "To recognize and honour women, the other half of humanity, is to achieve universal wholeness and balance," she added.
The prize recognised Gbowee's work in Liberia where she organized the Women of Liberia Mass Action for Peace and the Women in Peace-building Network which brought an end to the second civil war in 2003.
This oganisation operated under a hostile environment where acts of violence against women were everyday activities.
"Women had become the "toy of war" for over-drugged young militias. Sexual abuse and exploitation spared no woman; we were raped and abused regardless of our age, religious or social status.
A common scene daily was a mother watching her young one being forcibly recruited or her daughter being taken away as the wife of another drug emboldened fighter," she said.
Although these women suffered un-imaginable acts of violence,fighting back using violence was never an option. "We were aware that the end of the war will only come through non–violence, as we had all seen that the use of violence was taking us and our beloved country deeper into the abyss of pains, death, and destruction," added Gbowee.
She worked as a Commissioner Designator for the Liberia Truth and Reconciliation Commission from 2004 to 2005.
Gbowee became the Regional Consultant for the Women Peace and Security Network Africa between 2006 and July 2007, when she was appointed the Executive Director of the Women Peace and Security Network in Accra, Ghana. Her organization works with women in Liberia, Ivory Coast, Nigeria and Sierra Leone.
Her academic qualifications include Masters of Arts in Conflict Transformation from Eastern Mennonite University in Harrisonburg Virginia, USA, a certificate in Conflict Prevention and Peace-building Training in Cameroon and Non-Violence Peace Education in Liberia.
The Rhodes University honorary doctorate recognises individuals who have shown leadership and made contributions to various sectors in society.
By Azwi Mufamadi
Picture Supplied
Source:
Please help us to raise funds so that we can give all our students a chance to access online teaching and learning. Covid-19 has disrupted our students' education. Don't let the digital divide put their future at risk. Visit www.ru.ac.za/rucoronavirusgateway to donate