Vusi Mahlasela's Honorary Doctorate speech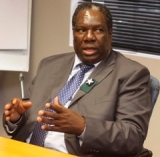 Date Released : 08/04/2013
GRADUATION SPEECH ON THE OCCASSION OF THE AWARDING OF HONORARY DEGREE OF DOCTOR OF LAWS TO VUSI MAHLASELA BY RHODES UNIVERSITY
Citation for Vusi Mahlasela: Honorary Graduand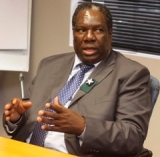 Date Released : 09/04/2013
He is known quite simply as 'The Voice', and one of his songs, 'When You Come Back', is widely considered a South African classic, something akin to a national anthem.
Top muso Mahlasela rocks Rhodes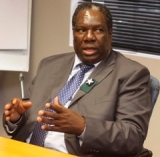 Date Released : 08/04/2013
CELEBRATED jazz and Afrofolk musician, Vusi Mahlasela, wowed Rhodes University graduates, academics and their families this weekend with an impromptu performance during one of the university's graduation ceremonies.
Vusi Mahlasela honoured by Rhodes University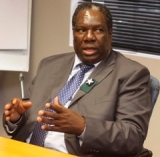 Date Released : 08/04/2013
Legendary Jazz musician, Vusi Mahlasela has appealed to young musicians to remain original and African when composing songs.