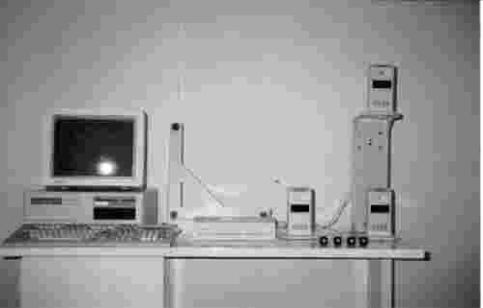 WHAT DOES IT DO?
The V-scope tracks the motion of one or more bodies in space. In other words, the time functions of the position vectors R(t) are continuously measured and recorded by the system for each movable body. All other physical magnitudes, for example velocity and acceleration as well as all data display options are obtained from R(t) by mathematical and graphic processing.
Assessment of: Acceleration and velocity of movement patterns
HOW DOES IT WORK?
Small communication buttons, with different colour designations send infrared signals to the V-scope communication towers which are set-up to track the motion of the subject. It is useful in a rehabilitation setting where the buttons can be placed on the hand or the foot of the subject to assess the movement pattern and efficiency.
WHAT ARE THE USES OF THE DATA?
The assessment of acceleration and velocity is particularly useful in industry and rehabilitation. A lifting task can be analysed to determine to what extent the worker is accelerating and at what velocity.
Last Modified: Wed, 28 Nov 2012 16:29:23 SAST