Laboratories
The Physiology Laboratory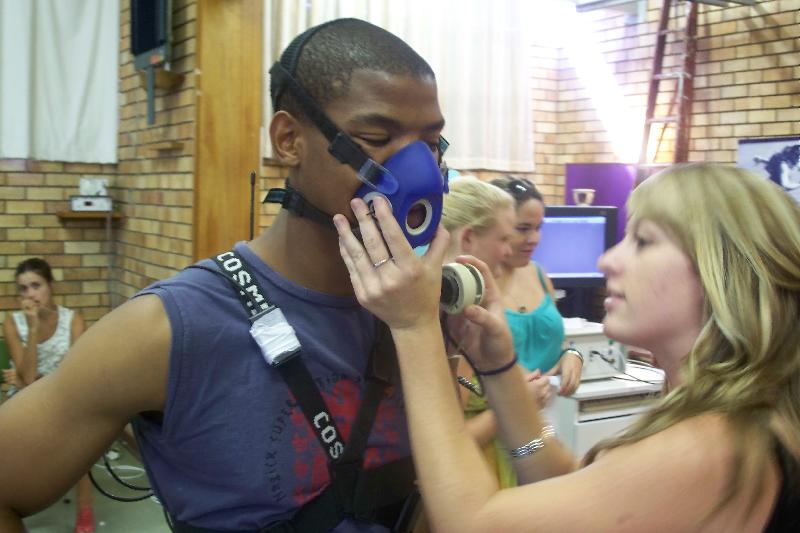 This lab is used lectures, laboratories and research. It houses most of the physiological equipment, allowing us to do in depth investigations into the cardiovascular, respiratory and muscular systems of the human body. Equipment such as the Quark b2, a breath by breath metabolic system is used to teach undergraduate students the basics of physiology, while it is also used to do in depth research at the postgraduate level.
A student being fitted with the breath by breath metabolic system used to investigate the physiological responses to physical activity.
The Biomechanics and Clinic Laboratory
This laboratory is used extensively for both laboratories and research purposes. It houses numerous biomechanics orientated pieces of equipment. These include the industrial Lumbar Motion Monitor (pictured below) which is used extensively to demonstrate the movement of the spine in three dimensions.
The Laboratory has a walkway constructed in it, in order to facilitate pushing and pulling research. In particular this research has focussed on an assessment of the biomechanical demands placed on the human operator during the manipulation of manual handling devices such as trolleys and pallet jacks.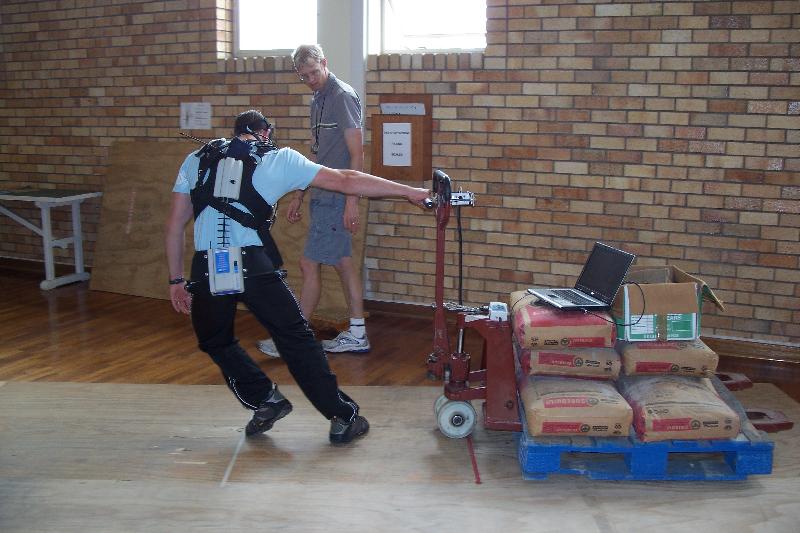 Research being conducted on the walkway using the Lumbar Motion Monitor to assess the risk of injury to the lower back.
Last Modified: Thu, 25 May 2017 12:39:06 SAST