Our Vision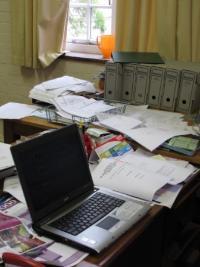 Rhodes University's vision is to be an outstanding internationally-respected academic institution which proudly affirms its African identity and which is committed to democratic ideals, academic freedom, rigorous scholarship, sound moral values and social responsibility. The institution is committed to attracting and retaining staff of the highest calibre and to providing development programmes staff at all levels.
A culture of collegiality underpins the governance of Rhodes University where the Faculty system and the election of Deans and the decision-making authority of Senate still remain important. Essential to the success of such a culture is the active and critical engagement of all members of the academy. The institution also boasts a vibrant and intellectual climate where the Vice-Chancellor actively promotes a culture of critique.
This web-page will provide information:
For the individual academic staff member on leave, remuneration, conditions of service, probation etc
For Heads of Departments on matters related to the management of academic members of staff e.g. filling of a vacancy, student assistance, temporary teaching, management of conflict, academic leave etc
Related to the role of the Deans
About the Unions at the institution.
Last Modified: Tue, 07 Jan 2020 10:55:12 SAST